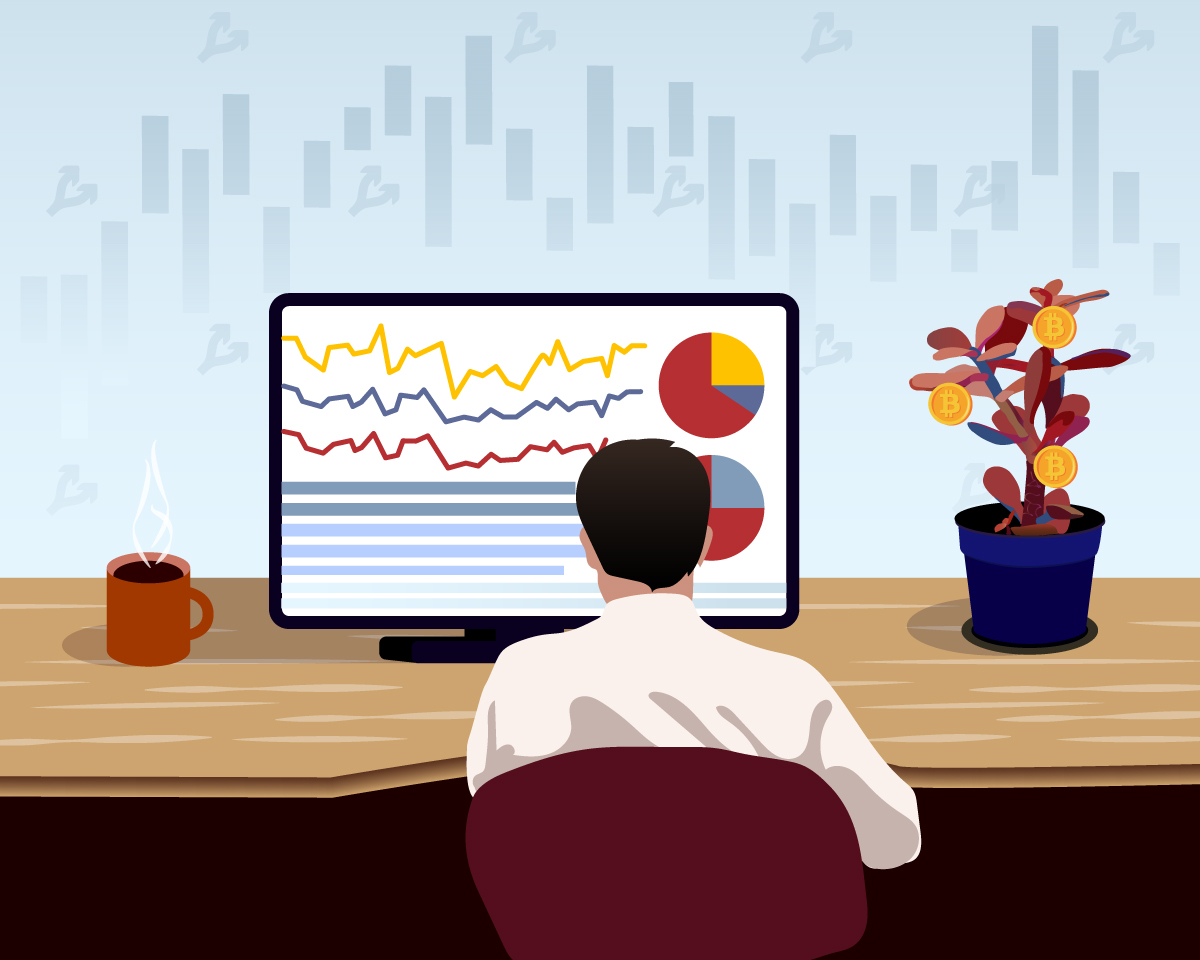 Disclaimer
Financial market forecasts are the private opinions of their authors. The current analysis is not intended to be a guide to trading. ForkLog is not responsible for the results of work that may arise when using trading recommendations from the presented reviews.
Nikita Semov, a practicing trader and founder of the Crypto Mentors project, talks about the current market situation.
VSA and Price Action Analysis
Bitcoin came out of accumulation according to Wyckoff Schematic # 1 and is carrying out a test of the formed level, which will act as support.
The Creek level according to the VSA method is quite significant, so we will most likely see a false breakout of the $ 36,820 level according to the CME.
By the angle of attack of the sellers, one can determine that the structure is weak, and the efforts of the bears are not enough to impulse price decline. This means that the current local supply is only corrective for further resumption of growth in order to overcome the level of $ 42,730.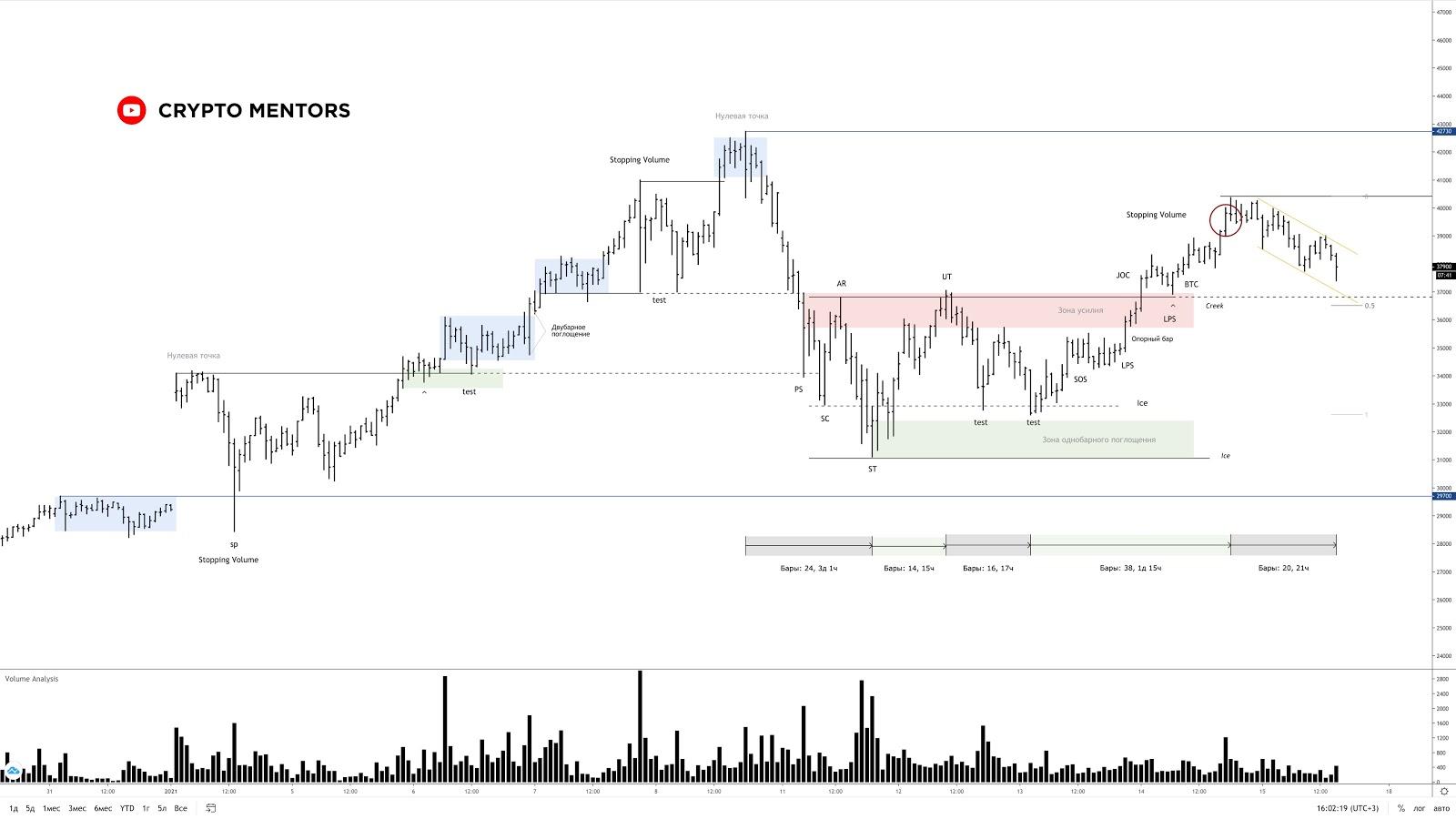 In the coming days, it is logical to expect a slight decline, and after – the resumption of purchases. Shorting is extremely risky as short against trend, level, effort and 1/2 wave has negative mathematical probability. It is better to "catch a long" at the end of the corrective movement.
Analysis of horizontal volumes and delta
Each wave has places of struggle between buyers and sellers, which are tested in 90% of cases. A good test within a trend will almost always lead to a renewed high. The only resistance on the way is to trade with POC $ 40,500.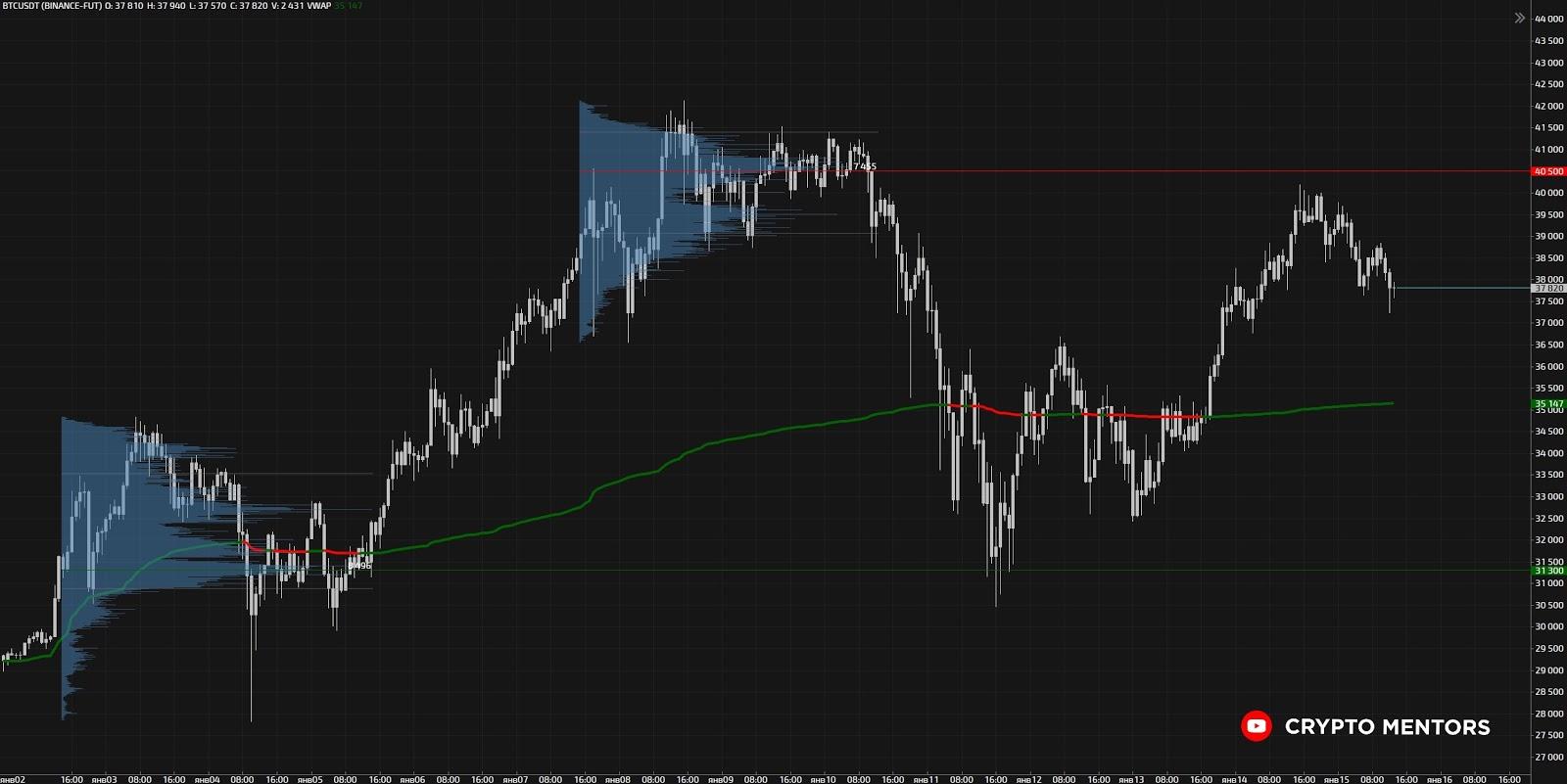 Delta is another clue to the further price movement.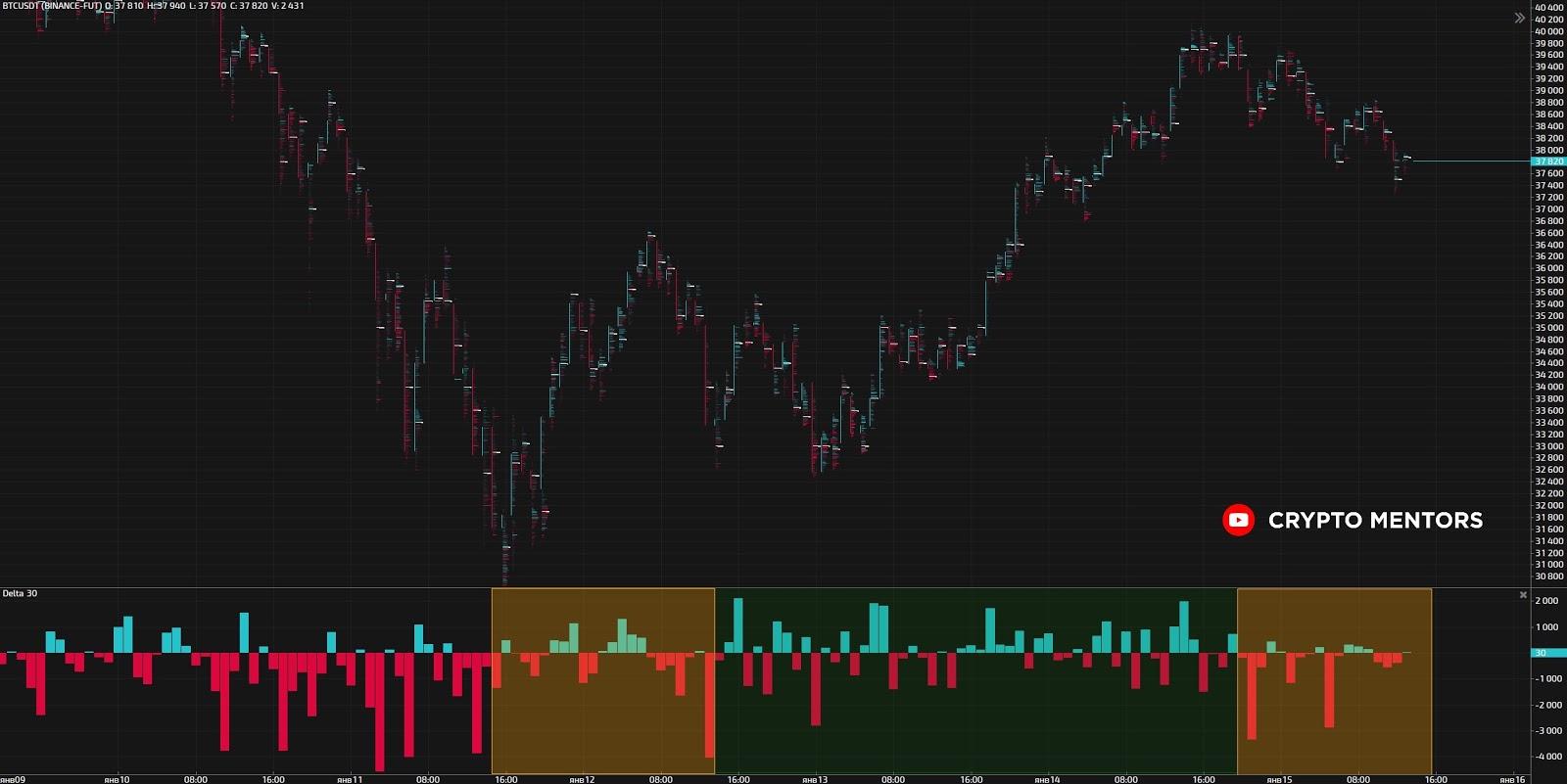 It is worth noting that control over the buyer for the most part, and even on the waves of sales, we do not see clear dominance.
Subscribe to ForkLog news on Telegram: ForkLog FEED – the entire news feed, ForkLog – the most important news and polls.
Found a mistake in the text? Select it and press CTRL + ENTER