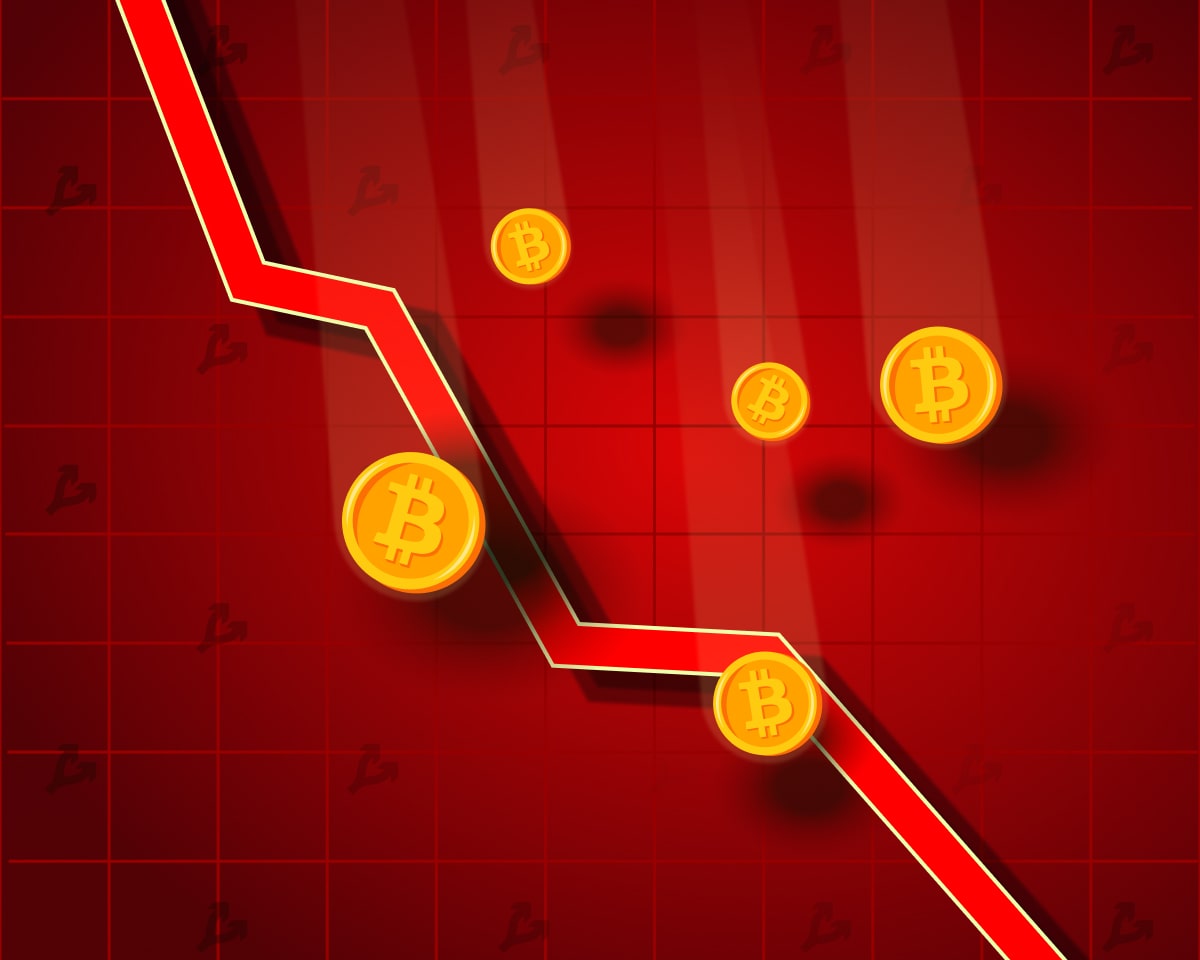 Disclaimer
Financial market forecasts are the private opinions of their authors. The current analysis is not intended to be a guide to trading. ForkLog is not responsible for the results of work that may arise when using trading recommendations from the presented reviews.
Trader Ilya Meshcheryakov talks about the current market situation.
In recent days, the situation in the cryptocurrency market has calmed down somewhat, and the volatility has decreased significantly. This allows you to assess the future prospects of bitcoin in the medium and long term without unnecessary fuss.
For about two weeks now, BTC has been forming a triangle pattern. This figure indicates the uncertainty and narrowing of the boundaries of the asset's volatility. The extreme values ​​of the narrowing are still far away, which means that this situation will continue for about a week.
Based on the price behavior within the triangle, some conclusions can be drawn regarding the alignment of forces among bulls and bears.
A key support area is located at $ 34,900 (marked in green on the chart below). From this level, there was a high activity of buyers, as well as a false breakout, which led to the resumption of price growth.
It is very important for the bulls to hold this zone, as its breakdown can provoke a "domino effect" – below $ 34,500, the fall will accelerate due to the triggering of stop orders of short-term buyers. A fall below $ 33,000 will also knock out mid-term positions trading within the triangle. In this scenario, the long opening points should be sought no earlier than $ 29,500.
The resistance zone is located near $ 38,700 (marked in red in the chart above). It is there that the price can touch the upper border of the triangle. It is unlikely that it will be possible to break through the resistance the first time – short positions are possible from this zone with small restrictions on risks.
The height of the triangle is about $ 11,000. This means that in an upward breakout, the target will be $ 48,500, and in a downtrend, $ 22,000.
On a smaller timeframe, you can see a price channel and a price rebound from its upper border. A short-term pullback is possible to the level of $ 35,600, located at the lower border of the channel.
It should always be borne in mind that trend lines are much weaker than levels and zones of support / resistance. This means that the reward / risk ratio should be carefully evaluated.
Within the global triangle, bitcoin will continue to lose volatility, and short-term ideas may become the most appropriate. Their advantages lie in small restrictions on risks, as well as in a high rate of processing.
Long-term investors should wait for the breakout of the pattern, or pay attention to the altcoin market. There you can find coins trading stronger than the market.
Subscribe to the ForkLog YouTube channel!
Found a mistake in the text? Select it and press CTRL + ENTER