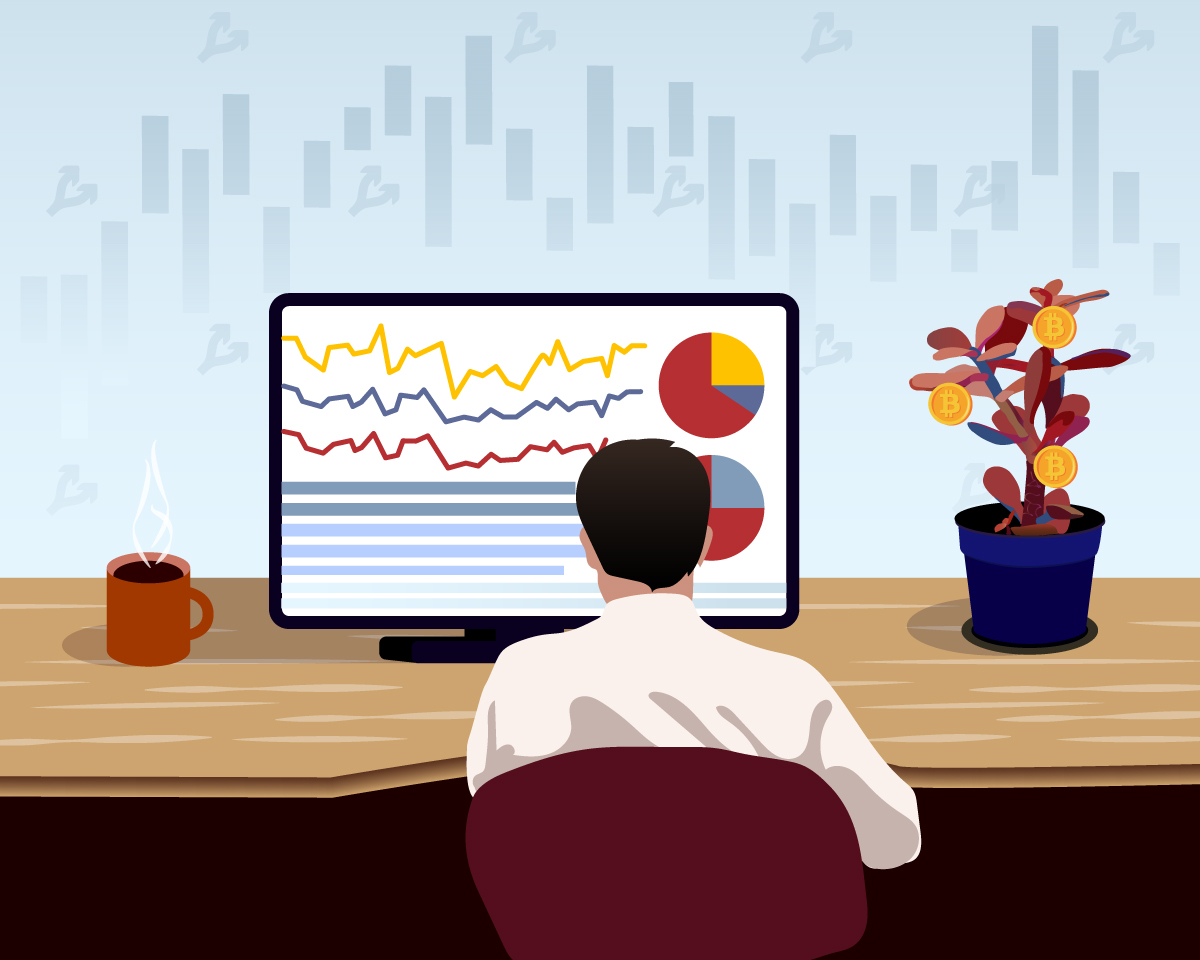 Disclaimer
Financial market forecasts are the private opinions of their authors. The current analysis is not intended to be a guide to trading. ForkLog is not responsible for the results of work that may arise when using trading recommendations from the presented reviews.
Trader Ilya Meshcheryakov talks about the current market situation.
Last week, Bitcoin broke through the lower border of the triangle and dropped to $ 29,000, implementing the scenario described in the previous review. Such a rapid movement was provoked by the triggering of stop orders, the liquidation of medium-term buyers and new sellers opening positions on the break of the trend line.
The first cryptocurrency recovered to the $ 33,800 level, forming a new resistance zone and a local consolidation zone. The further scenario largely depends on the interaction with the current resistance, but there are already signs that indicate a probable outcome.
We observe an increase in local price minimums with constant resistance – a kind of "squeezing" of the zone. In most cases, this leads to a breakdown of the upward zone and further impulsive upward movement. Thus, the price can be dragged up to $ 36,000- $ 37,000, the same levels will coincide with the touch of the global resistance line.
Such a move looks necessary from a speculative point of view – a large open interest (OI) in short and a decrease in the greed index indicates the possibility of sellers' squeeze.
Longer-term prospects are moderately negative – the global triangle has been broken downward and has not yet worked out its targets, and the current formation may develop into a downward price channel.
After a wave of growth, this could bring the price to $ 24,000- $ 26,000. This thesis should be taken more as a guideline for entering long positions than a target for shorts.
On a small timeframe, a price channel is seen with the boundaries of $ 31,130 and $ 33,830 – for some time Bitcoin may still remain within these limits and demonstrate false breakouts in both directions.
It makes sense to consider breakout purchases from $ 32,190 – a strong intermediate level provides a benchmark for a long with small risks and intermediate targets (the upper border of the channel and the previously designated $ 36,000- $ 37,000 zone).
Bitcoin failed to recover much of last Thursday's decline, but sellers were squeezed near $ 33,800. In the medium term, the picture is in favor of buyers.
Long-term prospects are less positive – the price is going to move into a downward price channel and only a movement above $ 37,000 will fundamentally change the picture.
Subscribe to ForkLog news in Twitter!
Found a mistake in the text? Select it and press CTRL + ENTER