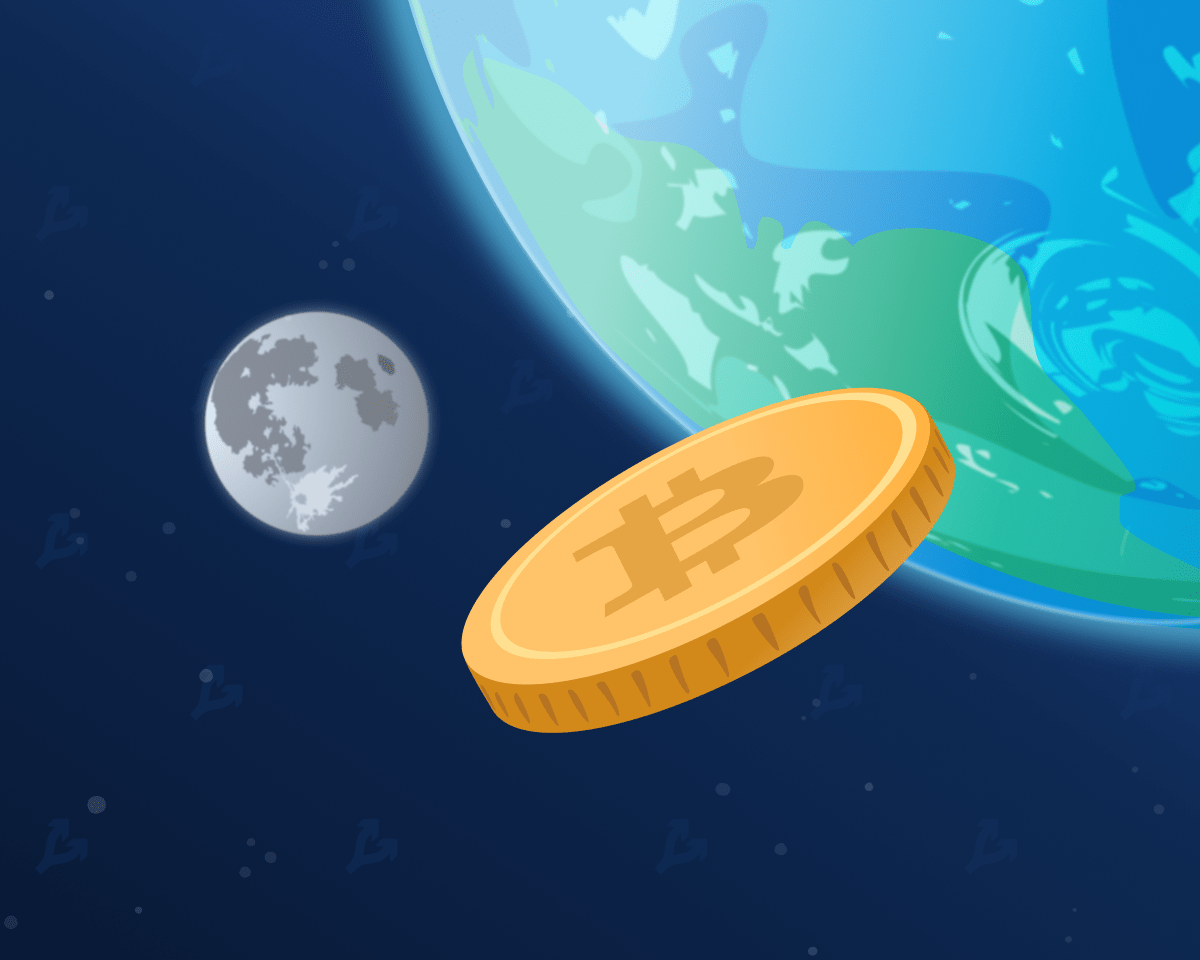 The inclusion of the first cryptocurrency in the portfolios of institutional investors with a share of only 2.5% will lead to an increase in the price to $ 200,000 per coin. This opinion was expressed by specialists of the asset management company Ark Investment Management in the annual report.
An increase in the share of bitcoin to 6.5% can raise the quotes up to $ 500,000.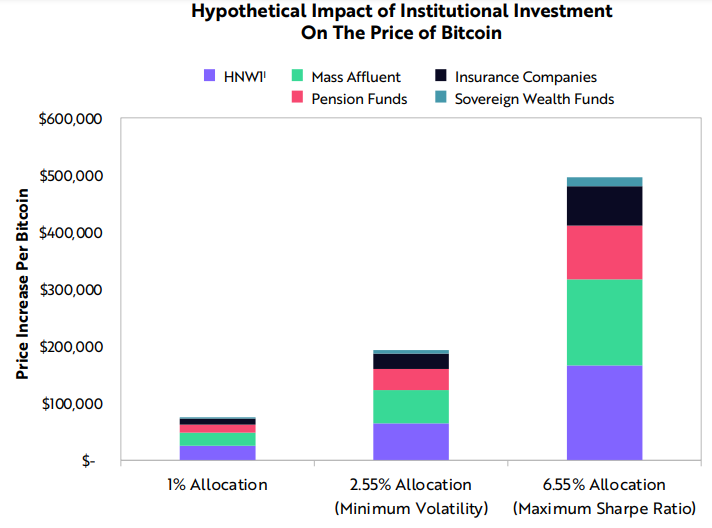 For growth to this level, it will also be enough for the companies included in the S&P 500 to convert 10% of their cash reserves into digital gold, noted in Ark Invest, citing Square and MicroStrategy.
Analysts are confident that institutions should pay attention to Bitcoin as the asset "offers one of the most compelling risk rewards."
"In our view, wealth managers should consider the possible cost of ignoring bitcoin as part of a new asset class," they added.
Based on daily returns by asset class over the past 10 years, analysts have determined that the share of digital gold in a portfolio should range from 2.5% with minimal volatility to 6.5% to maximize returns.
Ark Invest specialists stressed that the current rise in the price of bitcoin is more fundamental than the 2017 rally. In their opinion, over the next 5-10 years, the market capitalization of the first cryptocurrency may increase to $ 1-5 trillion.
Recall, the chief operating officer of the investment company SkyBridge Capital, Brett Messing, also believes that the money of the institutions can push bitcoin up to $ 500,000.
Subscribe to ForkLog news on Telegram: ForkLog Feed – the entire news feed, ForkLog – the most important news and polls.
Found a mistake in the text? Select it and press CTRL + ENTER