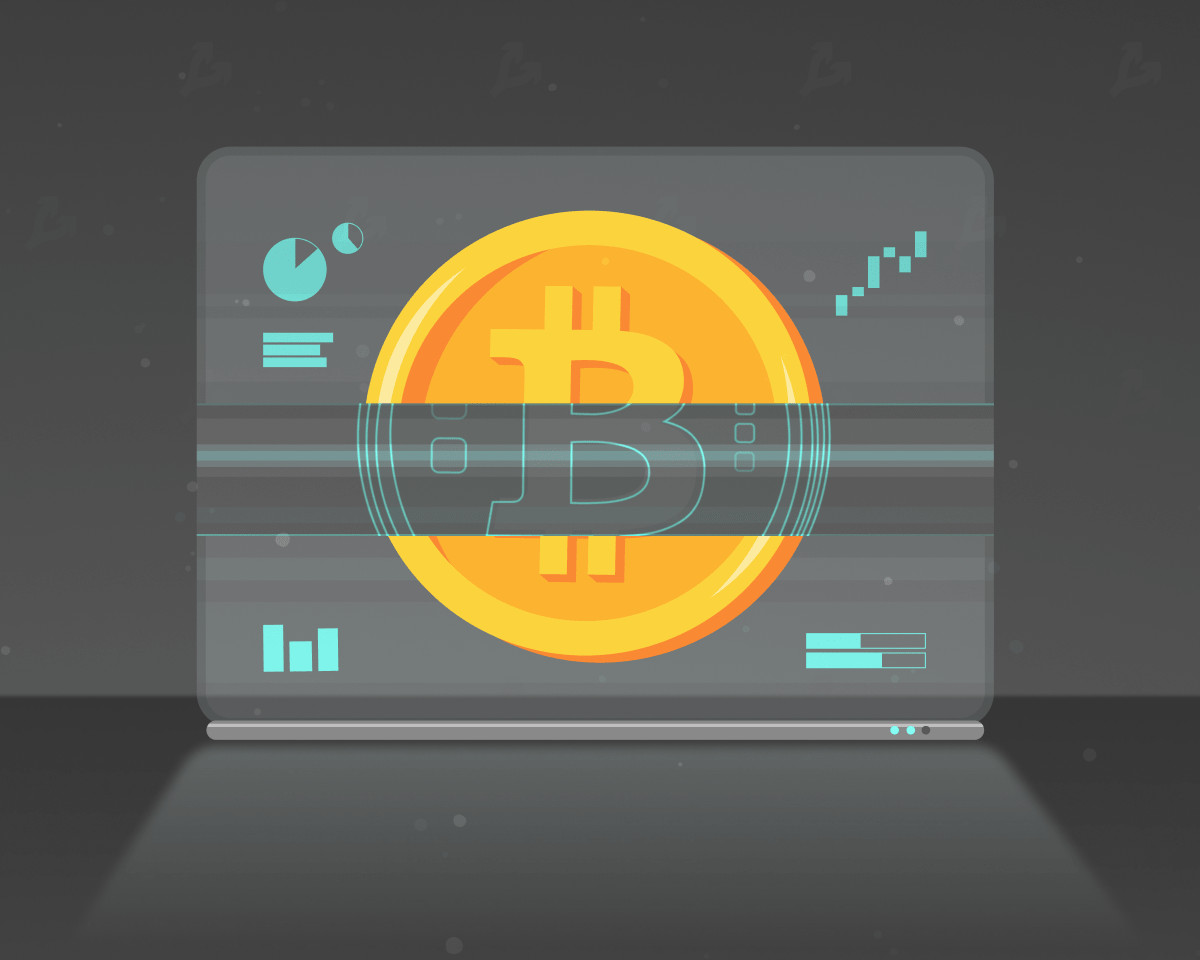 Disclaimer
Financial market forecasts are the private opinions of their authors. The current analysis is not intended to be a guide to trading. ForkLog is not responsible for the results of work that may arise when using trading recommendations from the presented reviews.
Trader Ilya Meshcheryakov talks about the current market situation.
The beginning of February for the cryptocurrency market was marked by the continuation of the trend that began at the end of last month. Bitcoin is still in the global flat, with its dominance index falling to 61.5% at the time of writing.
For the last three days, BTC has been moving within the local ascending price channel, reaching a strong resistance zone indicated in the previous review – $ 38,700- $ 40,000. At the moment, we see a rebound from the lower border of this zone and a downward exit from the price channel.
Despite the fact that such a breakout is often false and the price will make another attempt to overcome $ 39,000, in the medium term it is a strong signal for a decline. It can be clearly seen on the hourly chart, where sellers reacted actively to the price of $ 38,700, leaving a large upper shadow of the hourly candle.
On a smaller timeframe, a Head and Shoulders pattern is visible, the breakout of which confirms the idea of ​​a downward movement. The first breakout of the "neck" line has already taken place, now we can see the sellers squeeze and fall to $ 34,700 – the target of the figure, the height of which is $ 2,000.
Globally, BTC is in a phase of uncertainty – buyers and sellers alternately seize the initiative and everything should be decided exactly at the moment of the breakdown of $ 30,000 or $ 42,000.Considering the current duration of the consolidation and the swing ($ 12,000), the movement will follow a very strong – according to my estimates, about $ 15,000 …
This means that we can see the price well above $ 50,000 in the long run. However, a breakdown of consolidation downward may lead to a prolonged correction.
Short-term traders have quite a few options within the current Bitcoin price movement:
breakout strategies to local support and resistance levels;
work with altcoins – many of them have clear trading situations.
Long-term traders are better off just watching the market situation develop. You can also look at other coins that hint at the "altcoin season".
Subscribe to ForkLog news on Telegram: ForkLog FEED – the entire news feed, ForkLog – the most important news and polls.
Found a mistake in the text? Select it and press CTRL + ENTER