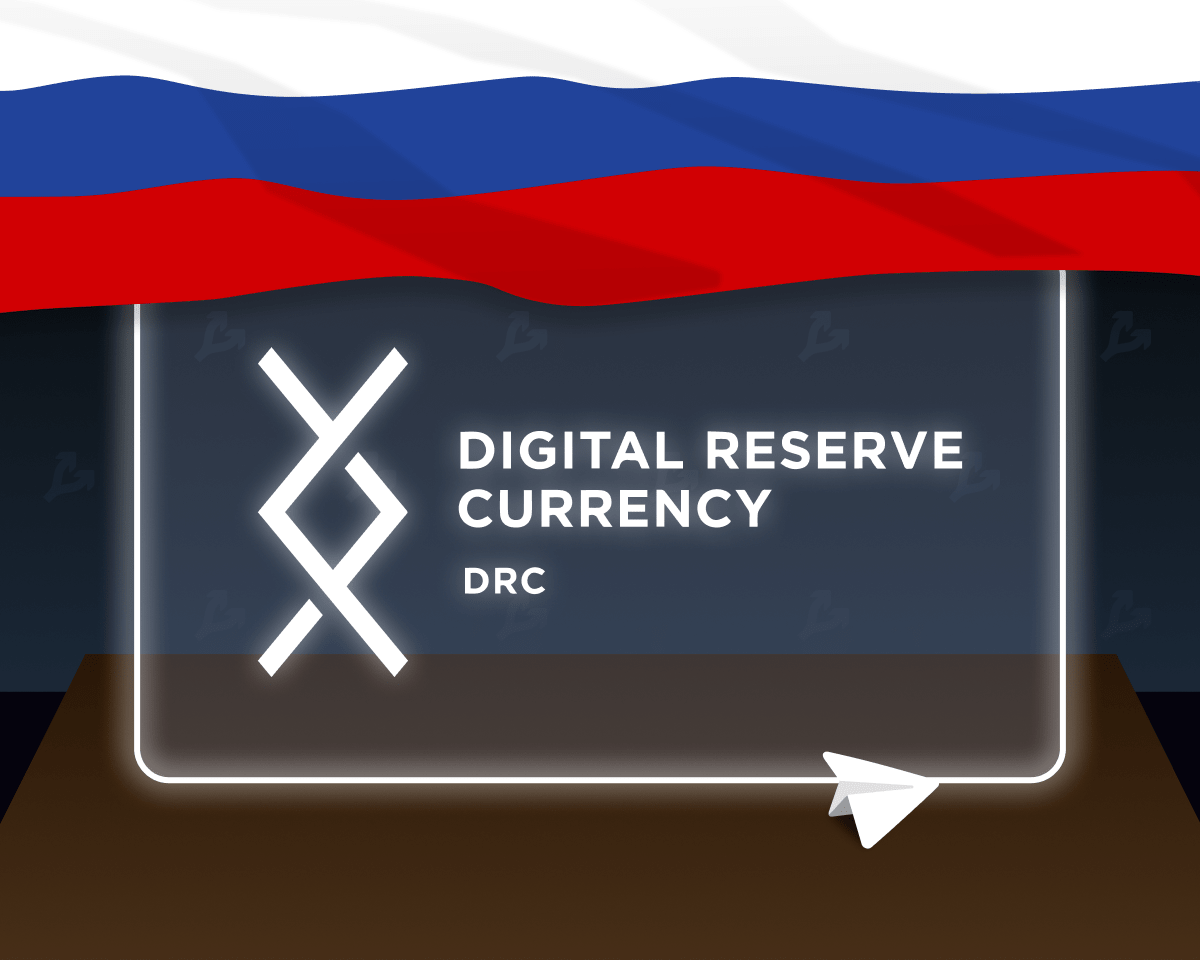 DeFi-ecosystem Digital Reserve Currency localized the main sections of the site and launched a Telegram chat for the Russian-speaking audience. Representatives of the project reported to ForkLog magazine.
The Digital Reverse Currency team translated the white paper, roadmap and other documents of the project into Russian. The platform representatives also launched the DRC Russia community in Telegram.
The Digital Reserve Currency ecosystem includes the Digital Reserve platform and DRC token on the Ethereum blockchain. Digital Reserve is a DeFi platform for preserving and increasing the value of users' assets using the DRC token.
Digital Reserve Currency positions DRC as a decentralized means of preserving capital. According to the representatives of the project, the task of the token is to protect user investments from the volatility of cryptocurrency and traditional assets.
"Users deposit DRC on the Digital Reserve platform, and the smart contract automatically exchanges tokens for well-balanced baskets of the most reliable assets: bitcoin, gold and US dollar. When withdrawing a deposit, a smart contract converts assets back into DRC tokens and returns them to users at the current rate. The exchange takes place through the Uniswap exchange, "explains Maxim Nurov, founder of Digital Reserve Currency.
The DeFi ecosystem Digital Reserve will provide users with two investment baskets:
with low volatility against the US dollar. 90% of the basket is USDC stablecoin, 5% – Bitcoin, 5% – Ethereum;
with high volatility against the US dollar. Bitcoin and Gold (PAXG) each make up 40% of the basket, another 20% – Ethereum.
The project issued 1 billion indivisible DRC tokens and placed them on the Uniswap crypto exchange without an ICO. At press time, DRC is trading at $ 0.0023.
The team will not carry out an additional issue: the additional issue of tokens is prohibited in the code of the DRC smart contract.
"We wanted everyone to be able to use the project. This cannot be achieved with an ICO. We chose the fairest model for the DRC distribution: we put up the entire billion tokens on Uniswap at a price of $ 0.000001. In October 2020, the capitalization of DRC was about $ 1000, and now it is more than $ 2 million, "says Josh Beit, a spokesman for Digital Reserve Currency.
In the near future, the project team plans to add deposits at a fixed annual percentage and other financial instruments to the Digital Reserve platform. In addition, Digital Reserve Currency is in talks with major exchanges for DRC listing.
Earlier, Grayscale noted that investors are considering Bitcoin as a store of value and insurance against inflation.
Subscribe to ForkLog news in Twitter!
Found a mistake in the text? Select it and press CTRL + ENTER