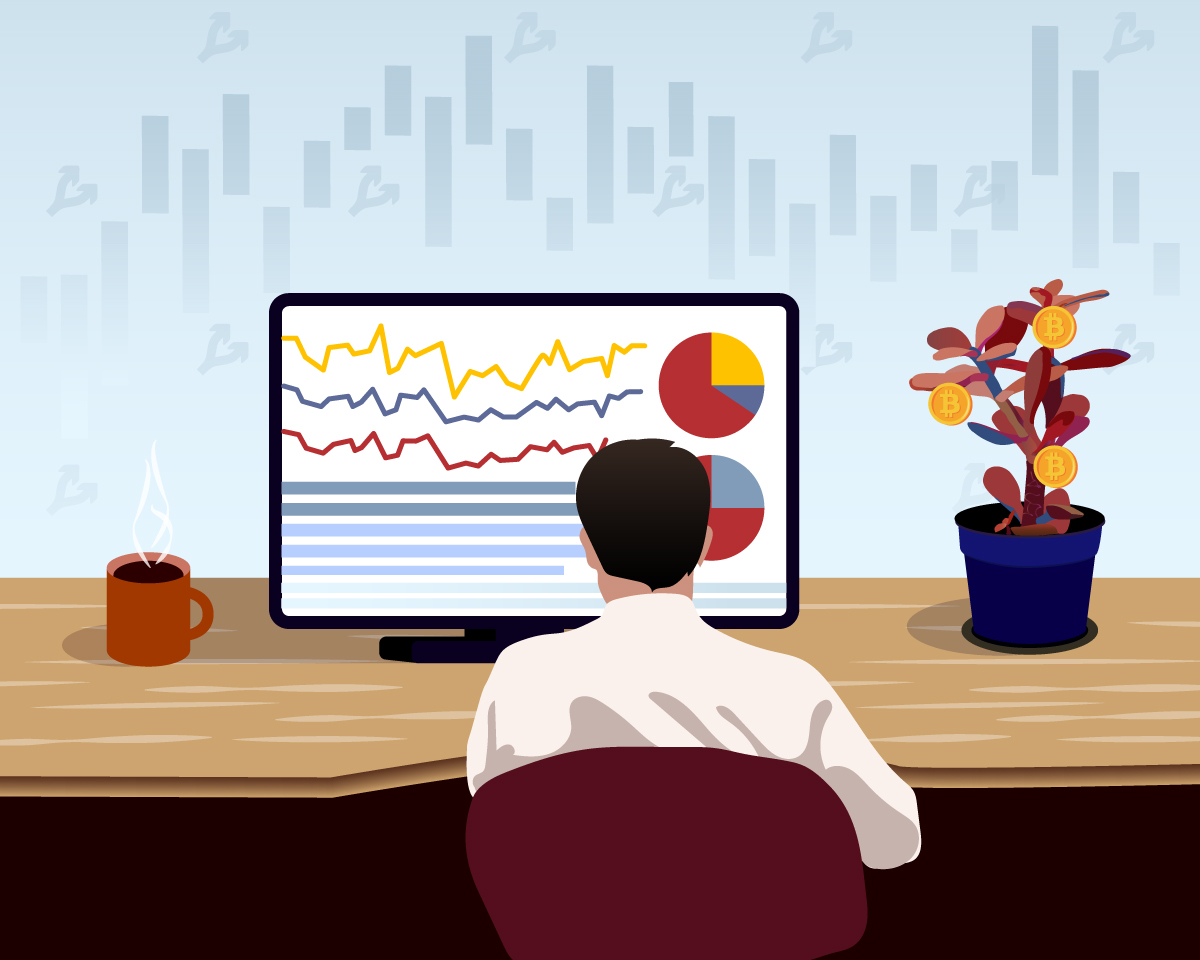 Disclaimer
Financial market forecasts are the private opinions of their authors. The current analysis is not intended to be a guide to trading. ForkLog is not responsible for the results of work that may arise when using trading recommendations from the presented reviews.
Nikita Semov, a practicing trader and founder of the Crypto Mentors project, talks about the current market situation.
At the moment, Bitcoin continues to update its extremes, however, compared to last week, we see an increase in the projections of the productive waves, which indicates the domination of buyers.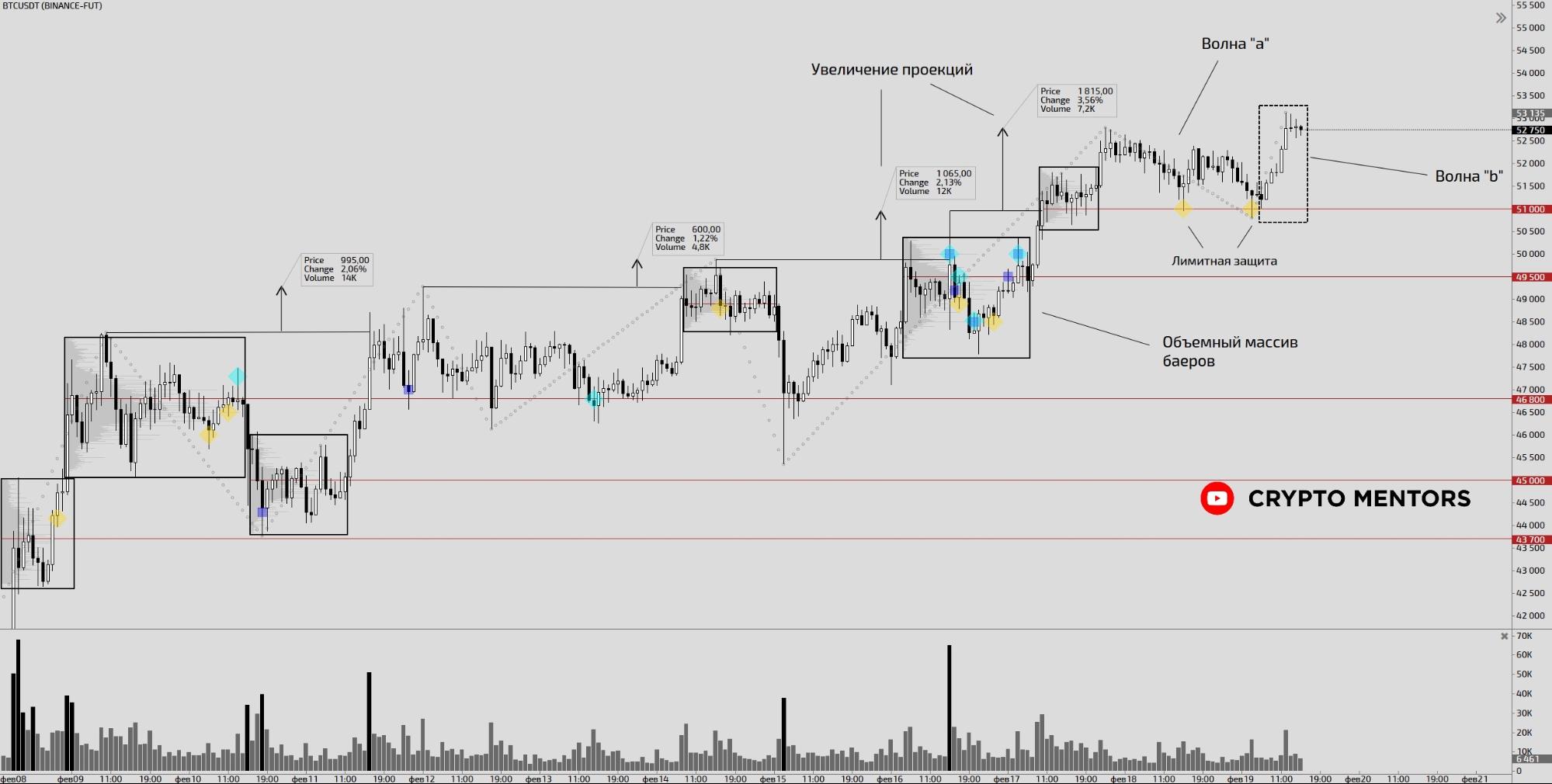 In addition to the positive moments in Price Action, we can also observe volumetric support for the current movement. In the range of $ 47,700- $ 50,500, a voluminous array of buyers has formed, in which anomalous activity of both delta and Big Trades has been observed, which indicates the interest of smart money in this accumulation.
Thus, this array will become a very powerful support in the future if the price reaches it.
At the current moment in time, we are seeing a classic and very solid trend continuation pattern: a weak correction (wave "a") and a powerful resumption (wave "b"). At the same time, at the end of the correction of wave "a", we observe active protection by limit buy orders.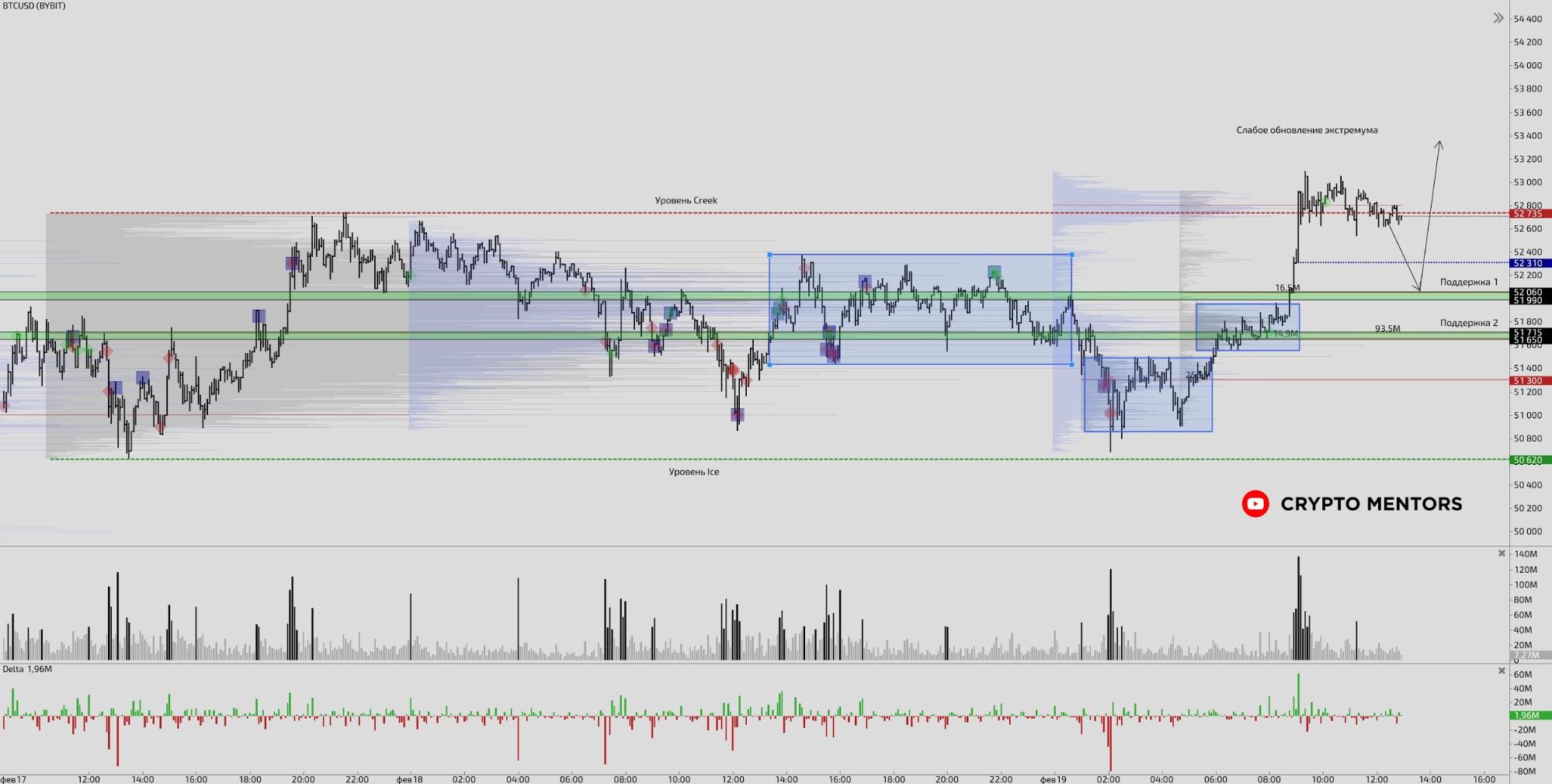 Considering a more local situation, we see the distribution of volumes in the upper part at the extremes, which signals a possible correction. Nevertheless, there are no fixing elements or anomalous volumes in the countertrend, therefore, after the correction, we expect the extremes to update.
The target zone for stopping the correction is $ 51,700- $ 52,000.
Subscribe to ForkLog news on Telegram: ForkLog Feed – the entire news feed, ForkLog – the most important news and polls.
Found a mistake in the text? Select it and press CTRL + ENTER