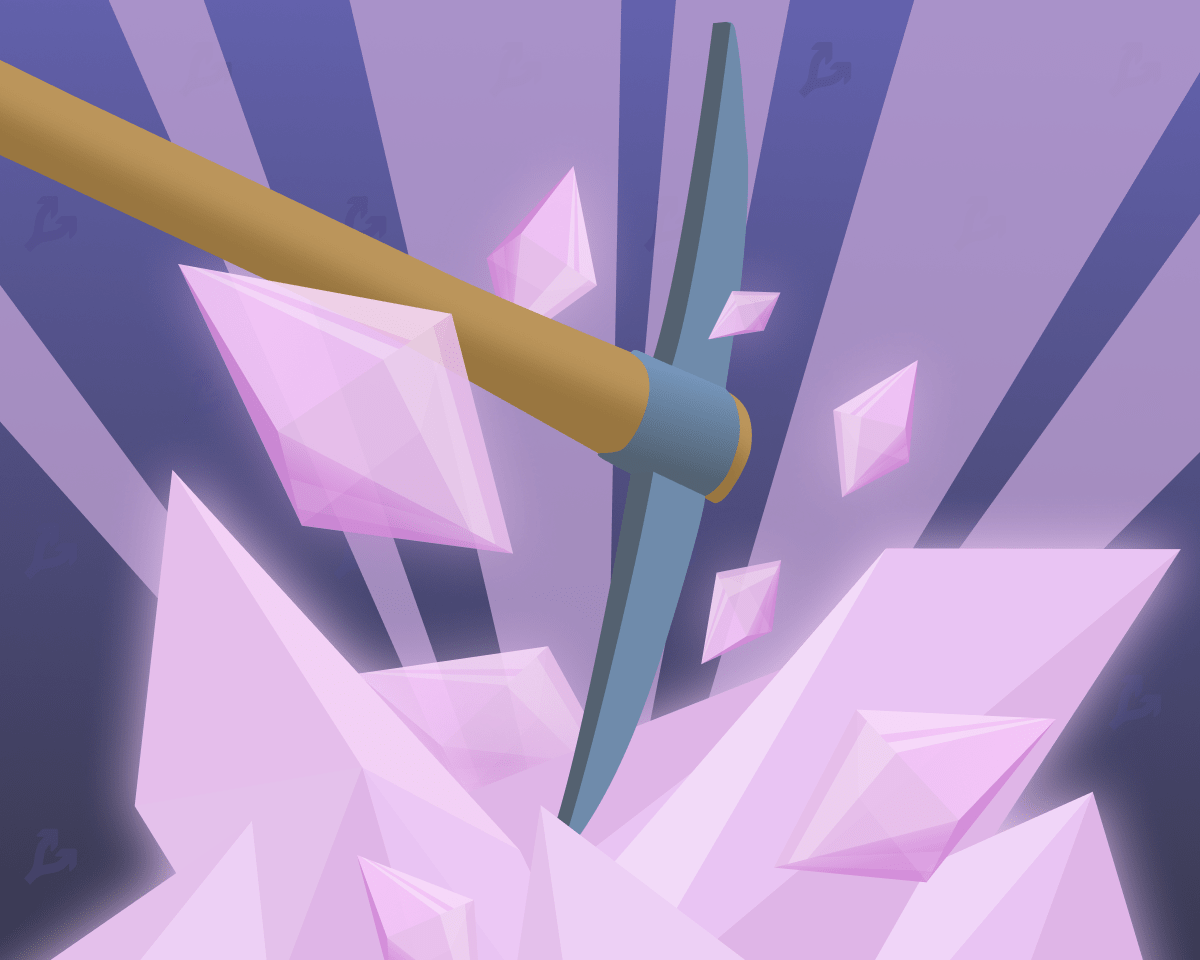 Revenues of Ethereum miners in February reached a new record, exceeding the $ 1 billion mark by the current day. More than half of this amount was accounted for by transaction fees.
Last week #Bitcoin continued the trend of new ATHs alongside @MicroStrategy announcing another $ 1.05B convertible note to buy $ BTC

We also study large wallets shuffling holdings and what it may tell us RE institutional hodlers

More in The Week On-chain👇https: //t.co/hg22zegl71

– glassnode (@glassnode) February 22, 2021
Glassnode analysts in a new review noted that a similar situation is typical for the beginning of this year. Previously, it was observed during the so-called "DeFi Summer" in 2020.
IN The block noted that even without taking into account the days remaining until the end of the month, the income of Ethereum miners in February surpassed January record, breaking the $ 1 billion mark. New new price records and high commissions.
The total income from commissions reached from commissions reached $ 541 million, which is consistent with estimates by Glassnode.
February 23, average transaction fee set a new anti-record, getting close to $ 50
Below are the estimated gas costs for various types of transactions with a median gas price of 280 Gwei.
At the time of writing, the estimated cost of an exchange operation on Uniswap is $ 229.2 and Compound deposit is $ 341.9.
On February 23, the median gas price at the moment reached a new record of 1,440 Gwei, according to Nansen's tracker.
New record? 1440 gwei ⛽️ pic.twitter.com/7QWQFdn5ri

– Alex Svanevik 🧭 (@ASvanevik) February 23, 2021
In recent weeks, mining of the second largest cryptocurrency by capitalization brings from 25,000 ETH to 30,000 ETH per day (in the illustration, it is marked in purple). This creates incentives for hashrate growth (highlighted in orange).
On February 19, the indicator renewed its all-time high of 431.7 TH / s. The previous peak of 292.1 TH / s was set in July 2018.
One of the reasons for such high values ​​of on-chain metrics, analysts called the continued increased interest in DeFi-protocols. In their opinion, limited bandwidth and high transaction costs are driving the work of various projects on solutions to improve the scalability of Ethereum.
Earlier, the DeFi project Synthetix launched Ethereum Level 2 Optimism Solution…
Polygon (formerly Matic Network) developers announced creation of a multi-chain system, to increase the scalability of the network, the second largest cryptocurrency by capitalization.
Subscribe to ForkLog news in Twitter!
Found a mistake in the text? Select it and press CTRL + ENTER