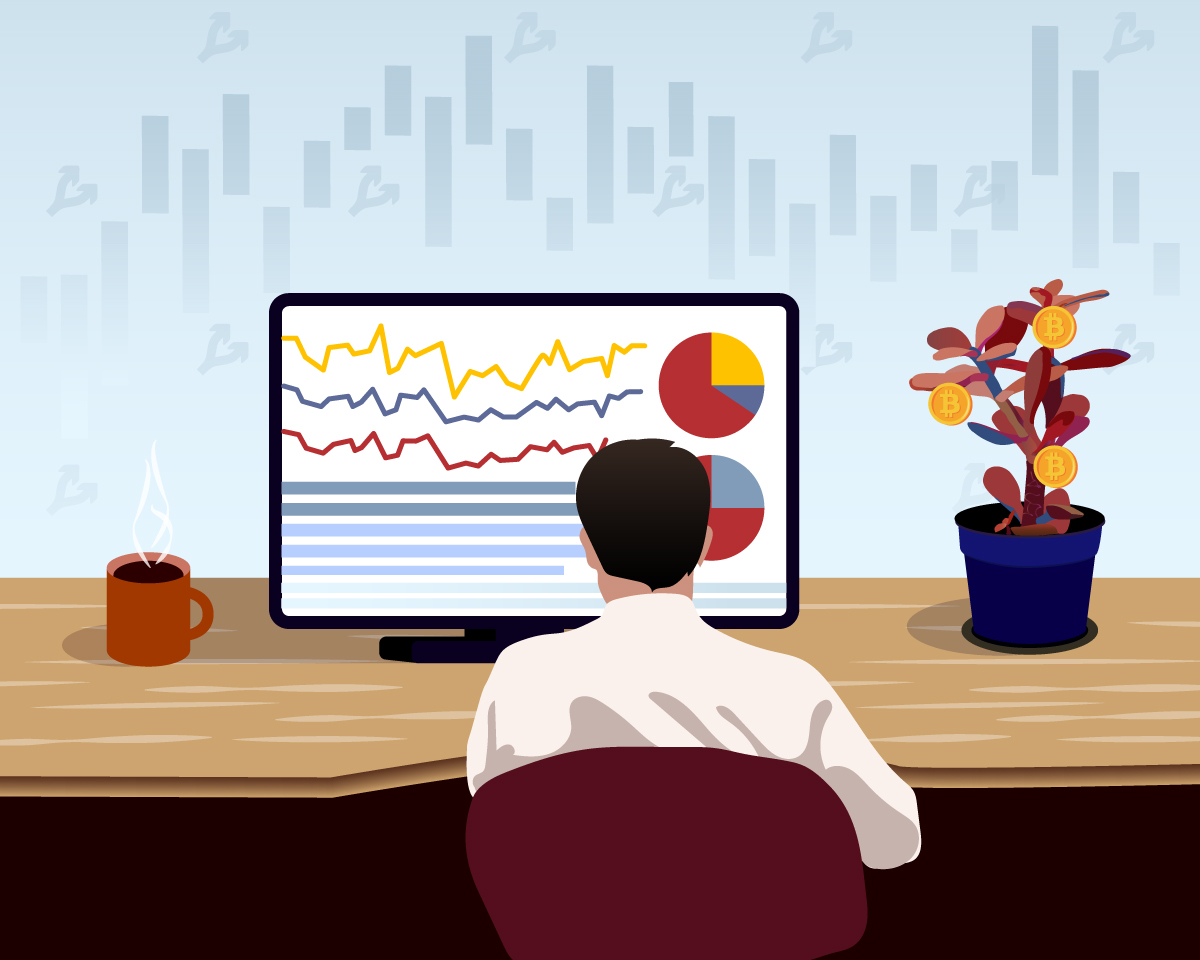 Disclaimer
Financial market forecasts are the private opinions of their authors. The current analysis is not intended to be a guide to trading. ForkLog is not responsible for the results of work that may arise when using trading recommendations from the presented reviews.
Trader Ilya Meshcheryakov talks about the current market situation.
The cryptocurrency market continues to grow, but the focus has almost completely shifted to altcoins: the bitcoin dominance index has fallen to almost 54%, although not long ago it exceeded 60%. The volatility of the first cryptocurrency is very low, but the consolidation near the all-time high foreshadows a significant acceleration already on the horizon of one week.
The technical picture on the four-hour chart for Bitcoin is positive – the coin managed to pass the resistance zone at $ 59,400, which was mentioned in the previous review, and gain a foothold above. The coin is consolidating near the historical high, and the strength of the rebounds down is weaker each time, which often indicates a readiness to overcome it.
In the long term, this means a move towards around $ 69,000 – the price is justified by the height of the broken pattern and the analogy with a comparable accumulation zone in the past.
Bitcoin sets differently ATN in 2021: a small breakdown and pullback are often possible. Therefore, you should consider the intermediate level of $ 63,000 as targets for long positions.
In the short term, the situation is less bullish. A strong buyer around $ 59,400 does not allow to go lower, but high open interest in long threatens to impede growth in the coming days and the price may fall to $ 57,000. Strong levels are $ 58,600 and $ 57,700.
This week, the dominance index may also go up. The volatility of bitcoin, including those associated with the achievement of a new ATH, negatively affects altcoins who prefer a calmer market. But a short break will allow the overboughtness to be dropped and new potential for the uptrend to continue to form.
The long-term outlook for the first cryptocurrency is bullish. In the short-term horizon, the price will more willingly go down to displace open long positions.
Subscribe to ForkLog news on Facebook!
Found a mistake in the text? Select it and press CTRL + ENTER