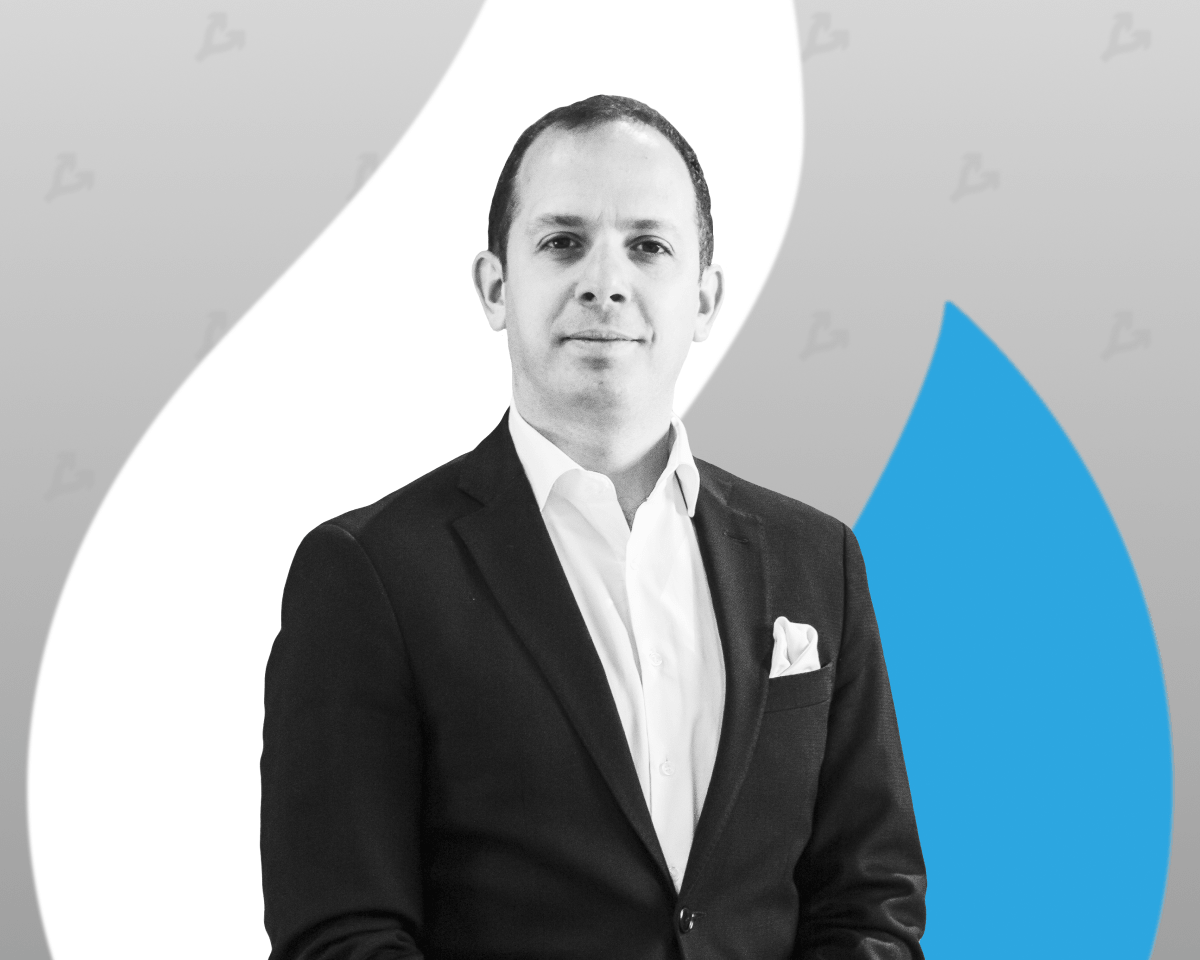 In February 2021, crypto exchange Huobi Global appointed Alfan Gogus as Regional Director for Russia, Ukraine and Turkey.
In early April, Alfan gave an exclusive interview to ForkLog. He spoke about his work in the crypto industry, regulation of digital assets in the CIS, as well as the advantages of Huobi.
ForkLog: Before joining the crypto industry, you worked for the auditing company Deloitte. What attracted you to cryptocurrencies?
Alfan Gogus: After completing my degree in economics, I joined Deloitte as a financial auditor. It was a dream job. I have dedicated 13 years of my life to Deloitte. During this time, I gained a lot of experience in business analysis and risk management, and also improved my management skills.
In early 2016, I made a risky decision – I left Deloitte to pursue a career in the crypto industry. I wanted to be part of the changes that will shape the future of monetary and banking systems. Later I became convinced that this was a far-sighted step.
ForkLog: From 2016 to 2019, you worked as the Chief Operating Officer of the Turkish crypto exchange BtcTurk, and until 2020 headed the Huobi division in Turkey. What has changed during this time?
Alfan Gogus: In 2016, the main market participants were retail investors. Since 2020, the share of institutional investors in cryptocurrencies has been growing steadily. They understand the potential of cryptocurrencies and blockchain technologies much better. The entry of large players into the market has led to increased regulation on a global scale.
ForkLog: When did you buy your first bitcoin?
Alfan Gogus: In 2016, $ 400 each. I remember a conversation during a New Year's Eve dinner in December 2015. One of my friends asked me: "What are you planning to do in this business? Why are you giving up your career as a financial auditor? Bitcoin was created to launder money. " I tried to convince him, but to no avail. Two years later, this friend asked how to buy bitcoin.
ForkLog: Why Russia, Ukraine and Turkey?
Alfan Gogus: The main reason is the high interest in cryptocurrencies in these markets. They are very important to Huobi Global. We started our journey in Turkey several years ago and have already achieved great success.
ForkLog: How do you assess the trends in cryptocurrency regulation in these countries?
Alfan Gogus: Turkey is focusing on the development of a central bank digital currency (CBDC). President Erdogan announced plans to test the technological and legal infrastructure for the digital lira at the end of 2022.
The country's authorities insist on the need to regulate the industry. They are worried that citizens may be using cryptocurrencies for fraudulent activities. There are no rules yet. We expect legislative initiatives to emerge in the coming months.
Russian regulation is more mature. According to the law "On CFA", citizens cannot use cryptocurrencies to pay for products, goods and services. However, the law does not prohibit cryptocurrency trading. Owners can declare cryptoassets with a turnover of over 600 thousand rubles.
Ukraine has focused on the legalization of virtual assets. In December 2020, the Verkhovna Rada adopted the draft law "On Virtual Assets" in the first reading. Its goal is to protect Ukrainian investors and create a tax regime for crypto assets.
Regulation removes legal uncertainty. All participants in the cryptocurrency market are interested in it.
ForkLog: Turkish Lira fell by 50% over the past three years. Moreover, in 2020 Turkey entered in TOP-5 countries in terms of trading volume on LocalBitcoins. Do you think bitcoin has become a defense against the collapse of the lira?
Turks are very familiar with the depreciation of fiat. Protecting savings from inflation is one of the reasons for the high interest in bitcoin in Turkey. Investors are looking for assets that do not depend on the lira exchange rate. Bitcoin and other cryptocurrencies have become one of the alternatives.
The main trading pairs for Turkish traders are TRY / USD and BTC / USD. The local community is used to the volatility of BTC / USDT, but the volatility of TRY / USD makes it much harder to trade bitcoin against the lira.
Turkish traders who choose Huobi keep their funds in USDT. Fluctuations of the lira against the dollar do not affect their balances. However, the depreciation of the national currency negatively affects the savings and incomes of Turkish residents.
ForkLog: How easy is it to buy bitcoin for rubles or hryvnia on Huobi?
Alfan Gogus: Users can deposit and withdraw rubles through the AdvCash payment service. To do this, you need a passport or driver's license. After replenishing the deposit, clients get access to 355 assets.
The minimum deposit is 200 rubles, the maximum is 100,000 or 500,000 rubles, depending on the level of verification.
ForkLog: Tell us about Huobi's development strategy in the CIS markets. According to annual ForkLog survey, 63% of respondents trade on Binance. Can you name the key advantages over them?
Alfan Gogus: Security is the most important factor when choosing a trading platform. Huobi has always prioritized the safety of users' assets. We are proud that since launching in 2013, Huobi has never been hacked.
Another important factor is liquidity. On a liquid exchange, users can buy or sell cryptocurrencies at the best market prices. Huobi is one of the most highly liquid crypto exchanges on the market.
Huobi has a lower commission for fiat withdrawal. We add promising projects to the listing faster than competitors. Huobi also works steadily during times of strong volatility in the crypto market.
ForkLog: How do you assess the long-term prospects of bitcoin?
Alfan Gogus: Bitcoin is growing amid demand from institutions. Large companies are increasingly investing in cryptocurrencies.
I am optimistic about the long-term prospects for the development of the crypto industry. With the right regulation, digital assets will become an integral part of our daily life.
As a reminder, Huobi added support for ruble bank cards in February.
Subscribe to ForkLog news on Telegram: ForkLog Feed – the entire news feed, ForkLog – the most important news, infographics and opinions.
Found a mistake in the text? Select it and press CTRL + ENTER