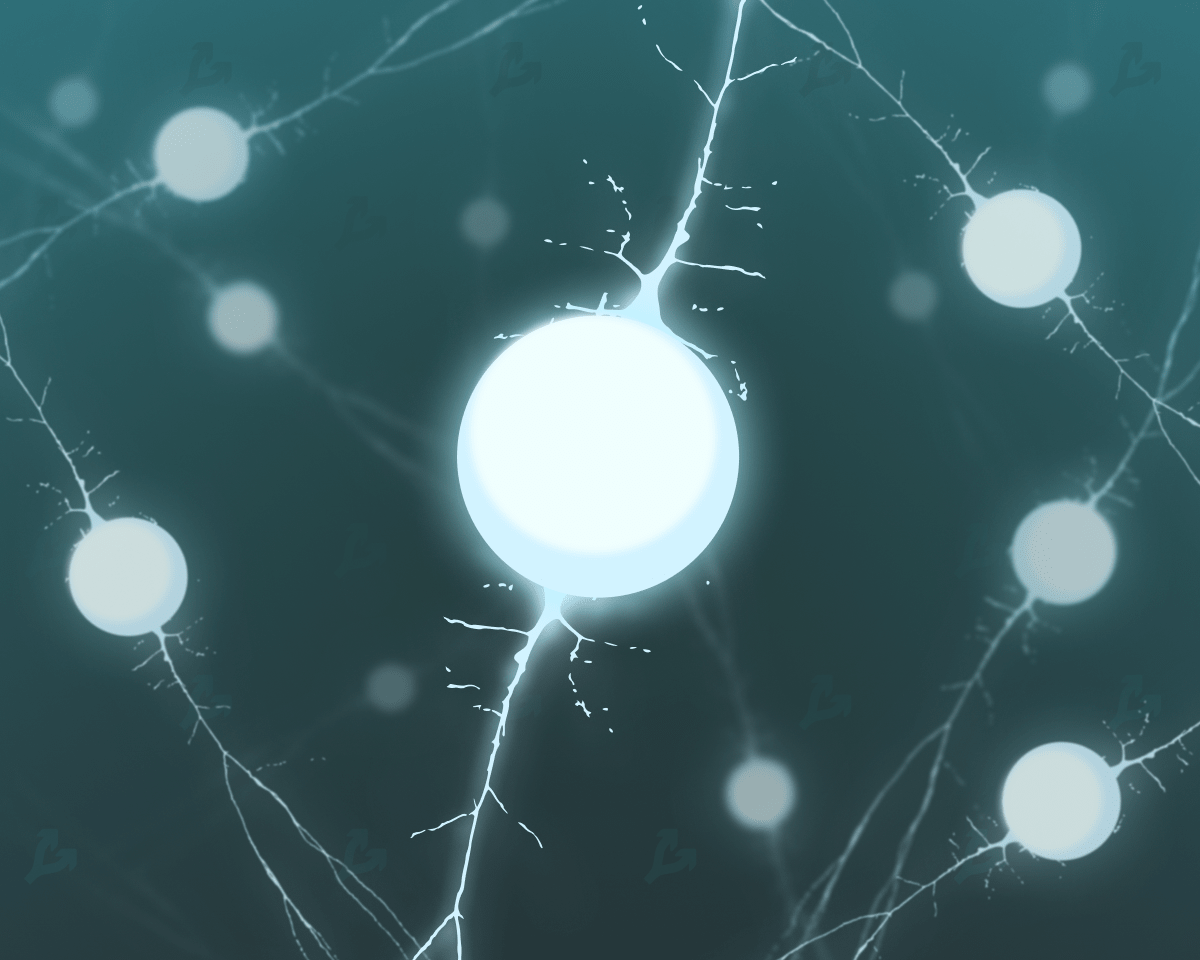 We strive to inform readers not only about developments in the bitcoin industry, but also to talk about what is happening in related technological areas – cybersecurity, and now in the world of artificial intelligence (AI).
ForkLog has collected the most important news from the AI ​​world over the past week.
Microsoft will buy the developer of voice processing technologies for $ 19.7 billion, which at one time helped Apple create Siri.
In China, based on Google technology, they have developed a "search engine" of prohibited information.
"We play offensively, not defensively," the Intel CEO commented on the announcement of the first Nvidia server processors.
Twitter will test its machine learning algorithms for "unintentional harm"
In Texas, robotic pizza delivery vehicles have begun to be used.
Intel will launch 35,000 robotic vans on the streets of the United States by 2028.
Researchers have found that people are more likely to trust an algorithm to solve a complex problem than themselves.
Microsoft announced the purchase of Siri developer
Software giant Microsoft announced its $ 19.7 billion acquisition of Nuance, which helped Apple create Siri.
Nuance specializes in developing voice recognition technologies for businesses, including healthcare and customer service.
It is the software giant's second largest acquisition since its $ 26.2 billion acquisition of LinkedIn in 2016.
Now the deal must be approved by antitrust regulators. If there are no issues, Microsoft expects to close the deal by the end of 2021.
China has developed a "search engine" for censorship based on Google technology
Chinese researchers have announced the creation of an AI censor that can find "malicious information" on the Internet with an accuracy of more than 91%.
The developers of the system claim that they were helped in this by the open source language model Google BERT, which has been at the heart of the company's search engine since 2019.
Since BERT cannot analyze texts longer than 512 words, the developers have created an algorithm that breaks long texts into small ones, passes them through the model, and merges the results back.
According to the researchers, their "search engine" can understand the hidden connotations and modified words that Chinese users often use to circumvent censorship.
They also added that their system could make it easier for censors who are now manually searching for prohibited information on the Internet.
Intel reacted to the presentation of the Nvidia Grace processor
Intel CEO Pat Gelsinger commented on the announcement of the first Nvidia Grace server CPU.
He believes that it is his company that is the market leader. Gelsinger recalled that last week they presented a new generation of server processors, which are also designed for artificial intelligence tasks.
He also mentioned the Habana line of AI processors, which Intel bought from the manufacturer in 2019, and noted that close collaboration with Amazon in the cloud technology is a testament to the company's success in this area.
"I would say that the idea of ​​processors is at the heart of Intel. We are now putting AI into it, and we expect it to be an area where we are offensively, not defensively, "Gelsinger said.
Twitter will examine the behavior of its algorithms for bias
Twitter announced on the launch of the Responsible Machine Learning initiative.
As part of the program, the company's data scientists and engineers will study the potential "unintended harm" that its artificial intelligence can cause, and will publish the results of the study in the public domain.
First of all, the developers will revise the algorithm for cropping images on the social network, which is often criticized as "focused on people with fair skin."
Twitter is also researching the Home Page feed, including assessing the "fairness of the Home Page timeline recommendations by racial subgroup" and analyzing the "content recommendations for various political ideologies in seven countries."
It is not yet clear what impact this initiative will have on the social network. Twitter noted that in some cases they may change aspects of their platform based on research, while other findings may simply lead to "important discussions."
In Texas, pizza will be delivered by a robot car
Pizza chain Domino's Pizza and autonomous vehicle manufacturer Nuro began delivering pizza to residents of a Houston area using robotic vehicles.
On certain days and times, customers who check out the website can request delivery using an autonomous vehicle that uses radar, 360-degree cameras and thermal imaging to control traffic.
Upon the arrival of the order, the user will receive a notification on his phone, as well as a special PIN-code that will need to be entered to gain access to the pizza.
In 2019, Nuro provided its delivery vehicles to the Kroger supermarket chain in Houston and Phoenix. In 2020, California authorities allowed the company to run drone testing on public roads and deliver orders from Walmart and CVS Pharmacy.
Intel plans to build 35,000 self-driving vans by 2028
Self-driving technology developer Mobileye, which is owned by Intel, and startup Udelv will create 35,000 autonomous delivery vans by 2028.
The first batch of 1,000 robotic vehicles will be produced by 2023. It has already been purchased on pre-order by Donlen, which will manage the fleet of drones.
All delivery vans produced under the collaboration will be equipped with Mobileye Drive, which includes 13 cameras, nine short-range and long-range lidars, six radars, and a single-chip EyeQ system that drives these sensors.
It is not yet known in which cities Donlen will employ autonomous delivery vehicles.
Researchers find blunders in popular neural network training datasets
Researchers at the Massachusetts Institute of Technology found that ten popular open source datasets contain blunders.
They estimate that the highest percentage of inaccuracies is found in Google's QuickDraw collection of drawings – 10.12% of the total number of labels, and in the ImageNet computer vision testing suite – 5.8%.
The researchers talked about the exact mistakes data markers make. For example, in photographs, a mushroom might be labeled as a spoon, a frog might be labeled as a cat, and a popular pop artist's high note in an audio file might be labeled as a whistle.
The scientists added that such oversights in the test datasets affect the quality of the algorithms. They urged AI developers to be more hygienic when working with data when creating their models.
Research: people trust algorithms more than each other
Scientists at the University of Georgia conducted an experiment in which they found out that people tend to trust the algorithm in solving a complex problem than another person or themselves.
The study involved 1,500 people who were asked to look at a series of images and determine how many people were on each one. As the number of people in the photo increased, the subjects lost confidence in their answers. To help them, they were offered to take a hint: one of them was generated by a group of a thousand people, the second – by an algorithm. The study participants in most cases chose the second option.
According to the researchers, their experiment demonstrates that humans probably don't understand the real capabilities of AI.
They also consider it a bad sign when a person knowingly decides that the algorithm's answer is better just because the computer generated it.
Scientists have presented a new way to color black and white photographs
A group of researchers from the University of Washington, University of California at Berkeley and Google Research have created a new technique for coloring black and white photographs, Time-Travel Rephotography.
According to the developers, the algorithm not only adds color to old images, as dozens of other solutions already do, but makes the appearance of the skin on them more realistic. To do this, they trained a model on portraits taken with modern digital cameras.
The researchers noted that a century ago, cameras captured a limited band of the color spectrum and "filtered out" red tints. Because of this, in black and white portraits, it seemed that their skin was more wrinkled and unnatural than it actually was, distorting our idea of ​​what people of that era looked like.
In Japan, a robot was taught to draw pictures
A group of researchers from IBM Japan, the University of Tokyo, and Yamaha Motors have created an AI-powered artist robot that can paint pictures using a moving arm and a set of brushes, changing them on their own.
The robot can be programmed to create a painting based on the number of strokes, which will determine its complexity.
For example, if you ask him to draw a butterfly with 30 strokes, he will create an abstract image. If you increase this number to 300, you get a more realistic picture.
The robot can work with watercolors and acrylics, and also knows how to mix colors and dilute paint with water.
In the future, developers want to equip the robot with a computer vision system so that it can assess progress while painting.
Also on Forklog:
IBM has released a suite of Qiskit Machine Learning applications that are part of its open source quantum software.
Nvidia unveiled new processors and AI development tools, and also revealed record revenue for the incomplete first quarter of fiscal 2022.
The Russian Bar Association proposed regulating the artificial intelligence market in the country.
The EU will consider a ban on the use of AI to spy on citizens.
Experts have reported doubling the number of deepfakes on the Internet every six months.
Elon Musk said that Tesla will become one of the largest AI companies in the near future.
Subscribe to ForkLog news on Telegram: ForkLog AI – all the news from the world of AI!
Found a mistake in the text? Select it and press CTRL + ENTER