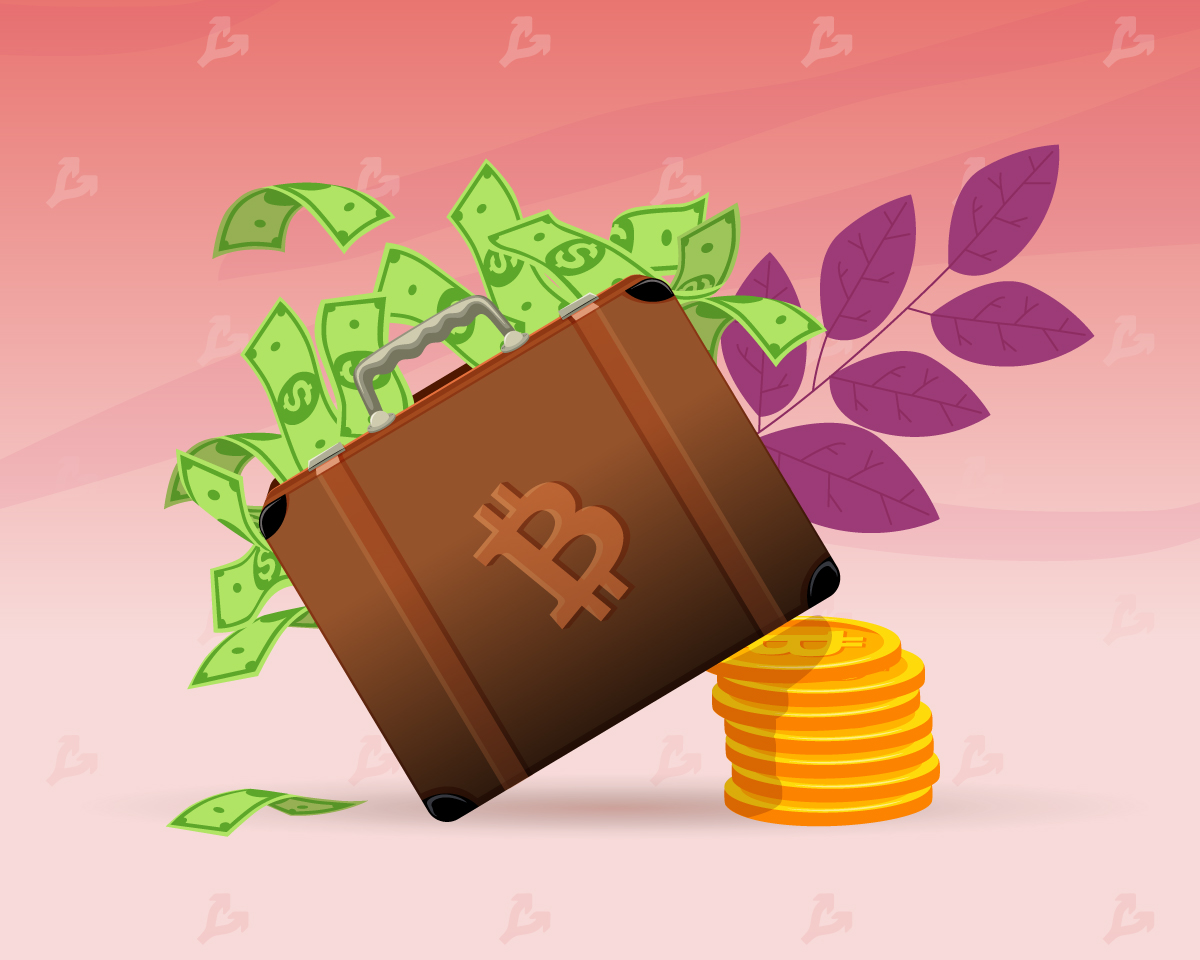 The cryptocurrency industry is attracting an increasing number of institutional players. This is evidenced by both new investments in infrastructure and the increasing attention that companies are showing to bitcoin as an asset class. The most important events of the last weeks are in the ForkLog review.
Paxos startup raised $ 300 million from Oak and PayPal Ventures
Oak spearheaded Paxos' $ 300 million Series D funding round, which also included former investors Declaration Partners, PayPal Ventures, Mithril Capital and others.
The company raised its valuation to $ 2.4 billion. According to the head of the startup Charles Cascarilla, the investment will scale the business, including through acquisitions of other companies.
Founded in 2012, Paxos provides services for PayPal and Venmo, which have opened up the possibility for customers to buy and sell cryptocurrencies. Other Paxos clients include Revolut, Credit Suisse and Societe Generale.
Blockchain company Digital Asset raised $ 120 million
US-based enterprise blockchain company Digital Asset Holdings raised $ 120 million in a Series D funding round.
It was attended by investment firms 7Ridge and Eldridge. As a result of the round, ex-director of Deutsche Borse Carsten Kengeter and Veronika Augustsson from 7Ridge joined the board of directors of Digital Asset.
The company will use the raised funds to expand the team and develop a new protocol for interaction between distributed networks and traditional databases.
Alchemy Blockchain Development Platform Raises $ 80 Million
Hedge fund Coatue Management tops $ 80M Series B investment round of blockchain developer platform Alchemy.
Funding was also provided by former Tiger Global Management CEO Lee Fixel, founder of the brokerage company of the same name Charles Schwab and former investors Pantera Capital and Coinbase.
As a result of the round, Alchemy was valued at $ 505 million. The team will use the funds received for international expansion and expanding the list of supported blockchains.
ConsenSys Raises $ 65 Million From JPMorgan And Mastercard
ConsenSys, a developer of solutions for the Ethereum ecosystem, raised $ 65 million through the issuance of convertible bonds.
The round was attended by JPMorgan, Mastercard, Alameda Research, Protocol Labs, Fenbushi, Maker Foundation, The LAO, Liberty City Ventures, Greater Bay Area Homeland Development Fund and Quotidian Ventures.
The investment will be aimed at accelerating the convergence of DeFi and Web3 applications on Ethereum with an enterprise-grade blockchain infrastructure.
Blockchain startup Securrency raised $ 30 million
Securrency blockchain compliance solutions provider raised $ 30 million in a Series B funding round, in which WisdomTree Investments, State Street, US Bank and Abu Dhabi Catalyst Partners participated.
The company will use the funds raised to launch DeFi products for banks and to expand into new markets.
Aleo has raised $ 28 million from a16z, Galaxy Digital and Polychain Capital
Aleo, a platform for building decentralized privacy-enhanced apps, has raised $ 28 million from Andreessen Horowitz (a16z), Placeholder, Coinbase Ventures, Galaxy Digital, Polychain Capital, Scalar Capital, Slow Ventures, Variant Capital, and Ethereal Ventures.
The startup will send the funds received to grants for protocol creators and to attract new developers. The goal of the project is to facilitate the creation of zero knowledge proof applications for privacy and data security.
DeFi project Injective Protocol raised $ 10 million from Mark Cuban and Pantera Capital
Positioned as the first exchange-traded second-level protocol, Injective Protocol has closed a $ 10 million round of funding, involving billionaire Mark Cuban, Pantera Capital, BlockTower, Hashed Ventures, CMS Holdings and QCP Capital.
The team will use the funds raised to improve the platform, expand the state by 2022 and create its own trading platform.
Crypto exchange OKEx invests $ 10 million in the Filecoin ecosystem
Block Dream Fund, recently created by OKEx, will provide $ 10 million for the development of the projects of the Filecoin ecosystem – Slingshot, Launchpad Accelerator and Frontier Accelerator.
Fund experts said they expect several unicorn startups to appear in this segment.
The ecosystem support also includes facilitating strategic partnerships and business consulting, integrating with OKEx's global network of core resources focused primarily on Asian countries, and providing access to the OKEx trading platform.
Enso Finance raised $ 5 million from Polychain Capital
Aimed at creating a social trading platform for DeFi, Enso Finance has raised $ 5 million in investments from Polychain Capital, Dfinity's Beacon Fund, Multicoin Capital, P2P Capital, Spartan Group, Zola Global and The LAO.
The project team said that Enso allows you to create an unlimited number of strategies that include all ERC-20 tokens available in the DeFi ecosystem and provides the integration of profitable farming.
Crypto exchange CoinSwitchKuber raised $ 25 million
Indian bitcoin exchange CoinSwitchKuber has closed its $ 25 million Series B funding round led by Tiger Global Management. The company was valued at $ 500 million.
The team will use the raised funds to expand the staff, increase the number of users and improve the security of the trading platform.
Also on ForkLog:
Subscribe to ForkLog news on Telegram: ForkLog Feed – the entire news feed, ForkLog – the most important news and polls.
Found a mistake in the text? Select it and press CTRL + ENTER