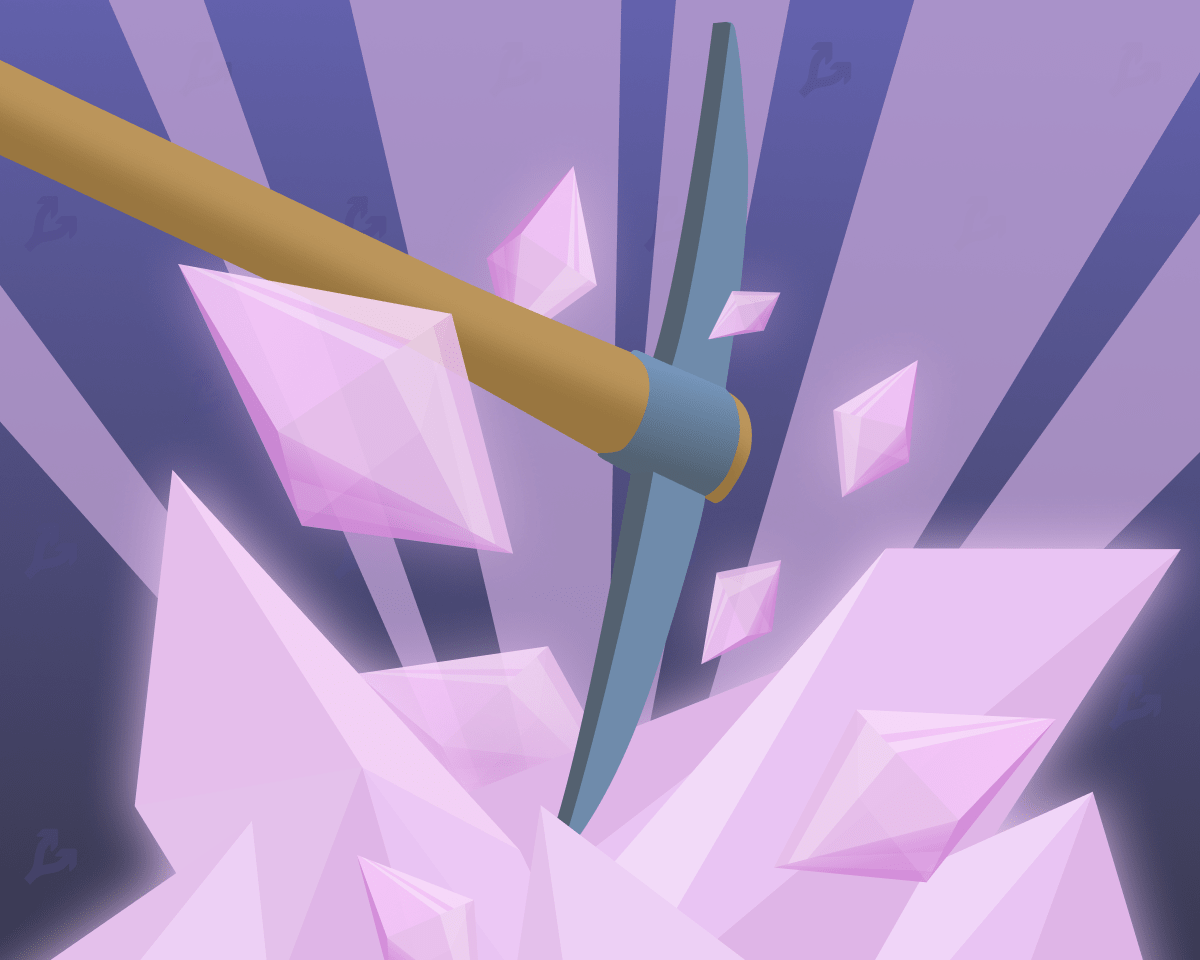 The total income of Ethereum miners in April increased by 19% – to $ 1.65 billion.
56.5% of this amount was accounted for by rewards for the found block. In March, the share of commissions was 45.2%, in February – 53.9%.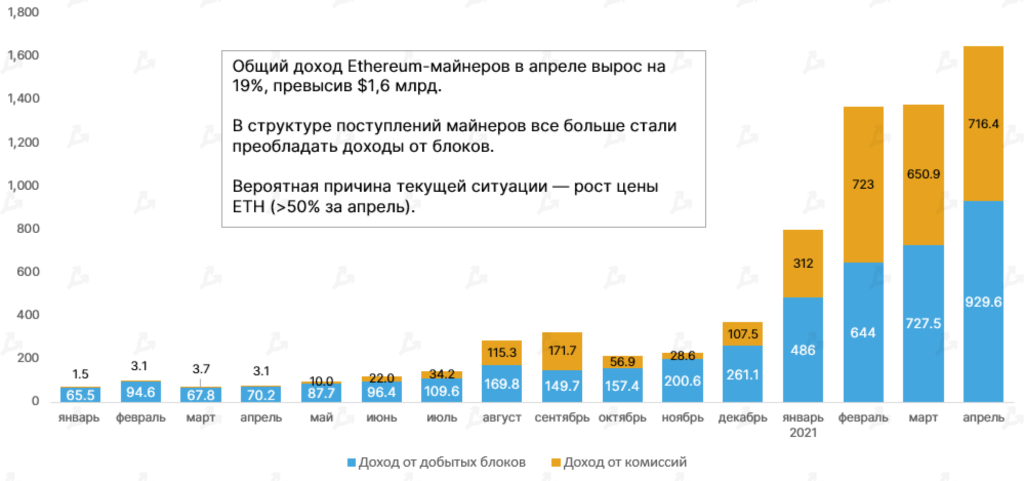 The predominance of revenues from mined blocks in the revenue structure is due to a decrease in the average transaction fee to January levels. This is probably due to the widespread implementation of second-tier solutions that offload the blockchain.
Also, the situation could have been affected by the recent hard fork of Berlin. He optimized various aspects of Ethereum, including the algorithm for calculating the cost of gas.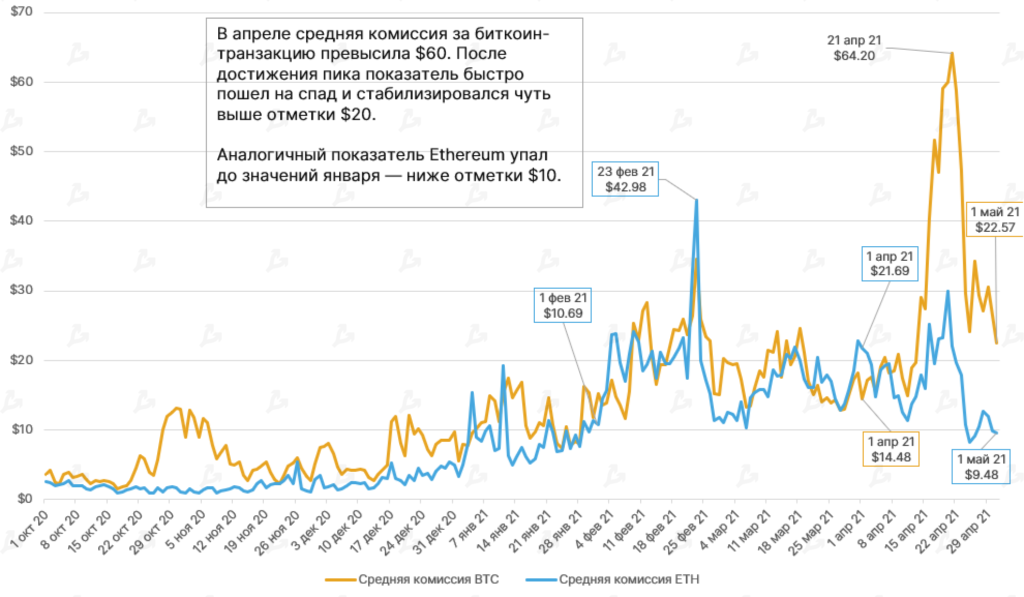 The decline in the share of Ethereum miners' fee and commission income is also associated with an increase in the price of ETH, which at the time of writing is near the $ 3,500 mark.
The price-correlated Ethereum hash rate increased by 16.4% in April. Since the beginning of the year, the indicator has grown by 93%.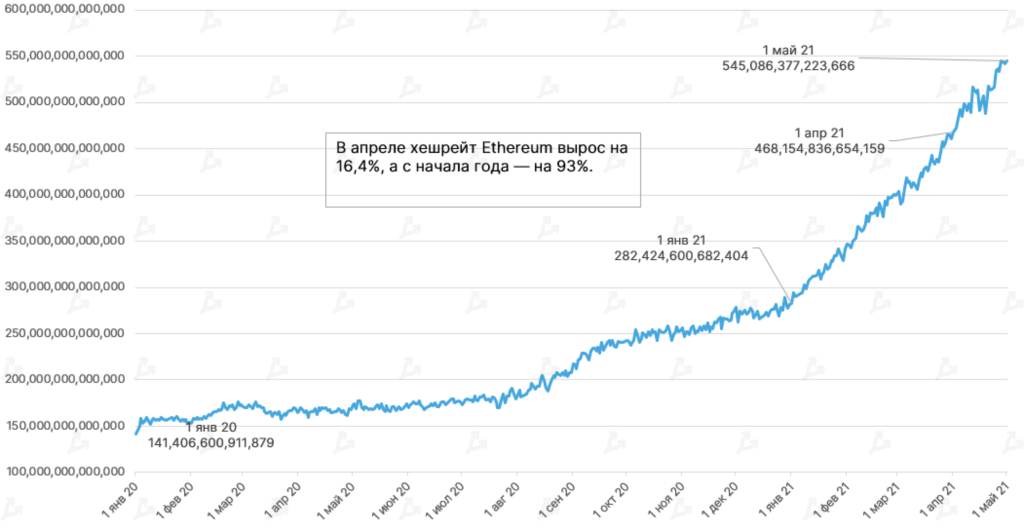 Bitcoin miners' revenues fell 3% in April. This was influenced by the decrease in the price of the first cryptocurrency by 1.7% (at the moment it was 20%), according to Bitstamp.
As a result, revenues from mined blocks decreased by 7.8% – from $ 1.58 billion to $ 1.46 billion.Income from commissions in April, on the contrary, jumped by 47% – from $ 167.2 million to $ 247 million.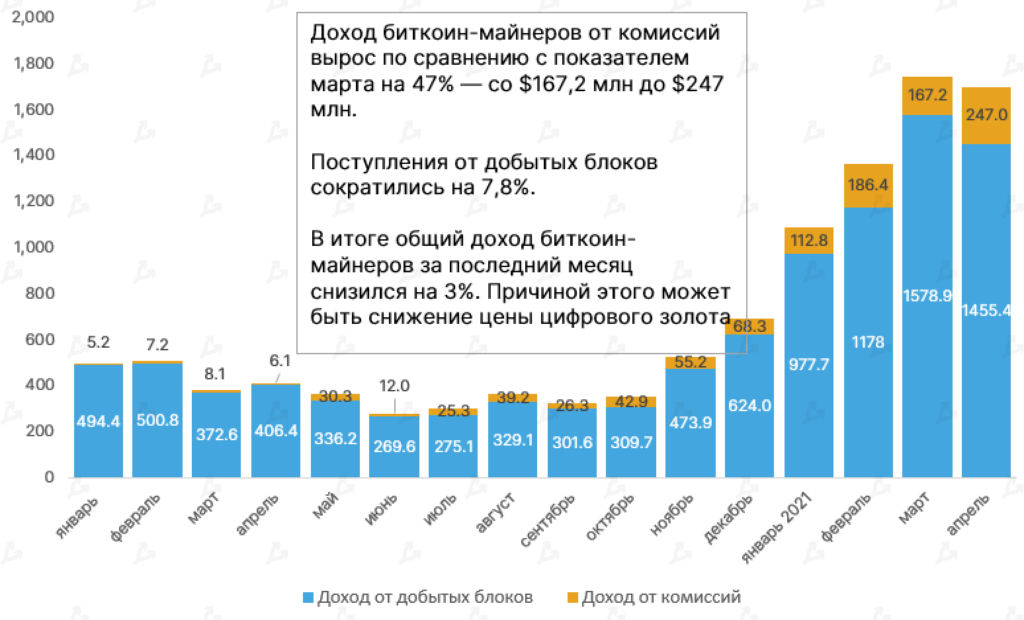 Recall that on May 4, 2021, the volume of short liquidations on Ethereum renewed highs against the background of the rate growth to $ 3500.
Earlier, Mark Cuban talked about the benefits of Bitcoin, Ethereum and Dogecoin.
Subscribe to the ForkLog YouTube channel!
Found a mistake in the text? Select it and press CTRL + ENTER