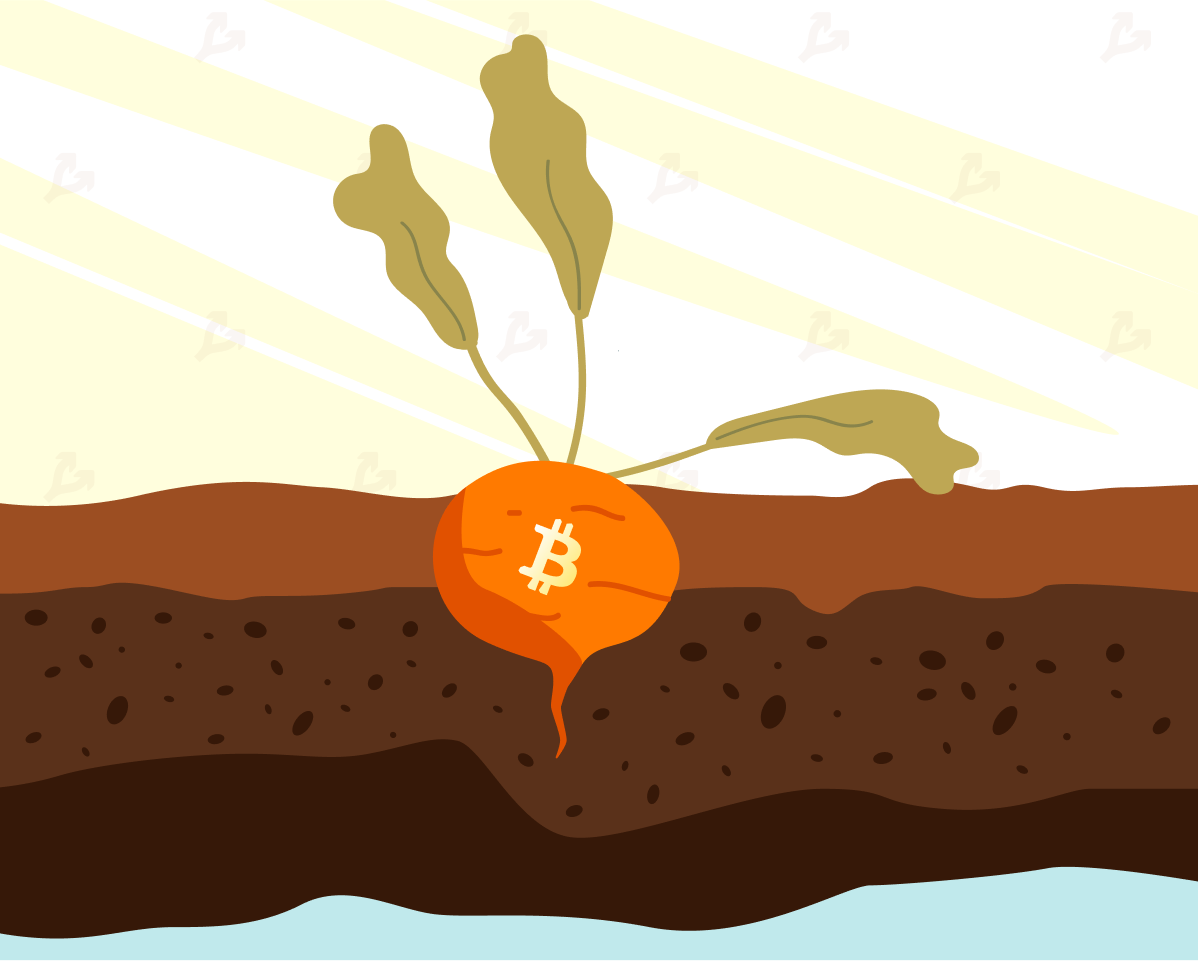 The largest mining pools signal support for the Taproot update on the first cryptocurrency network. This is evidenced by data from the Taproot Watch service.
Among them:
AntPool;
F2Pool;
Poolin;
Foundry USA;
SlushPool.
These pools account for 55.22% of the total hashrate of the Bitcoin network.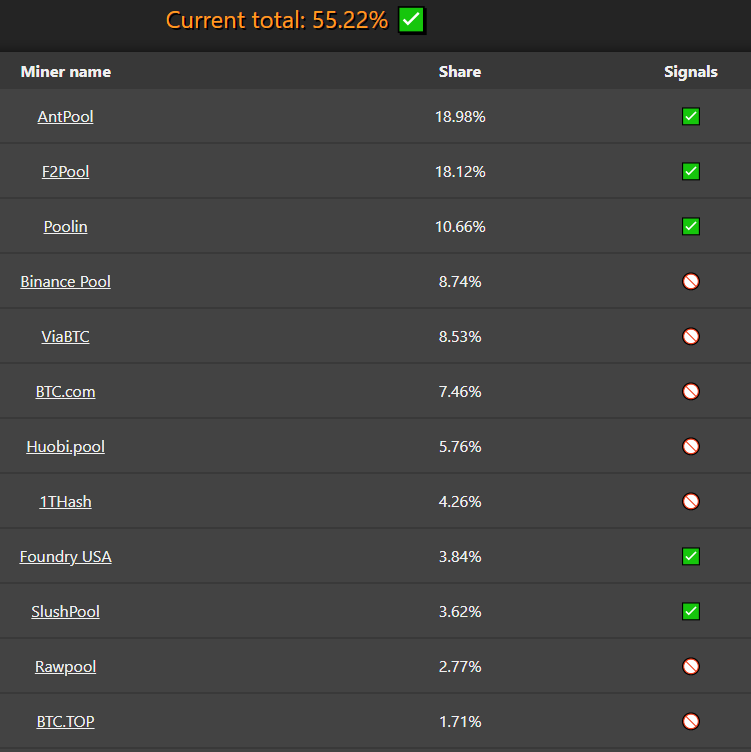 Miners supporting the update include special data called "signal bit" in the mined blocks. [signal bit]… SlushPool was the first to do this a few days ago.
The developers included the method of activating the Speedy Trial update in the release of Bitcoin Core 0.21.1, which took place on May 2.
The mechanism implies a three-month window during which, in any of the approximately two-week periods between difficulty recalculations, 90% of mined blocks should signal support for the update.
This will mean that approximately 90% of miners agree to accept the new rules. When the required threshold is reached, Taproot is activated within the next three months. Until then, the update will remain blocked.
If approved by miners, it will become one of the most important in the history of cryptocurrency. In addition to improving scalability and privacy, the update aims to improve network functionality and coin interchangeability.
Subscribe to the ForkLog YouTube channel!
Found a mistake in the text? Select it and press CTRL + ENTER