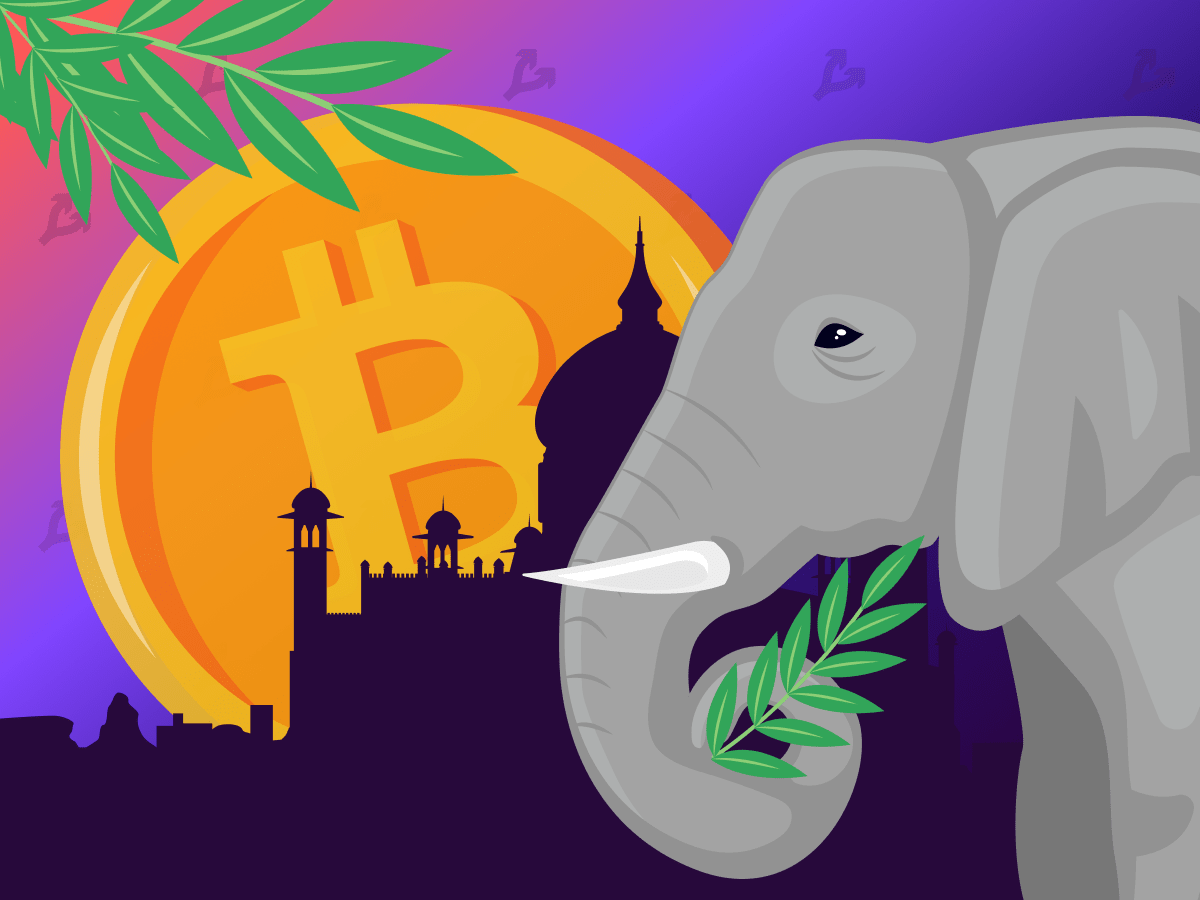 The Indian government should recognize Bitcoin and other cryptocurrencies as digital assets, not currencies. Such a call is contained in the white paper of the IndiaTech.org Internet Startup Association.
@IndiatechO is releasing a two series White-paper on #Crypto, the first paper talks about the opportunities offered by #Crypto and #blockchain to the world. With rapidly growing potential, #India needs to regulate the sector. Link to the #IndiaTechDecoder: https://t.co/OkMs0QBkG6

– IndiaTech.org (@IndiatechO) May 5, 2021
The document contains recommendations for the development of a regulatory framework for cryptocurrency exchanges and digital assets. The authors are convinced that the latter should receive the same recognition as gold, stocks or bonds.
The white paper reflects proposals for creating a licensing system for bitcoin exchanges, as well as their compliance with regulatory requirements in terms of KYC / AML and reporting.
The need to clarify the tax code was also noted. It does not currently account for digital assets.
The authors of the document touched upon the creation of a regulatory framework for the issuance of tokens and the revision of supervision in the payment field in relation to cryptocurrencies.
IndiaTech believes that some aspects of industry regulation can be transferred to the level of the organizations themselves.
"Today the main need for the cryptoindustry – get regulatory transparency. We expect the government to be in dialogue with its participants and to take a progressive approach. "– said the head of IndiaTech Ramesh Kailasam.
The initiative was supported by the leaders of the leading local trading platforms, in particular CoinDCX.
Recall that in September 2020, he announced that the Council of Ministers of India was considering a document banning cryptocurrency trading.
In February 2021, Bloomberg, citing a source in the Ministry of Finance, said that if a ban is imposed, asset holders will have three to six months to close positions.
In March, there was speculation about the possible introduction of criminal and administrative liability for miners and traders.
Earlier, a source for Business Today said that the authorities are considering blocking the IP addresses of cryptocurrency exchanges and companies associated with digital assets.
Subscribe to the ForkLog YouTube channel!
Found a mistake in the text? Select it and press CTRL + ENTER