Telecommunications operator and digital services provider MTS presented its digital ecosystem of services for digital business transformation at the TIBO-2021 exhibition, taking into account customer preferences, high speeds, growth in traffic and big data consumption.
MTS Cloud
MTS Cloud offers virtual servers for rent using the IaaS (infrastructure as a service) model, helping businesses to reduce the cost of regular hardware upgrades by transferring IT infrastructure to the MTS cloud. As part of the service, Backup as a Service and Disaster Recovery are available to help protect data from loss and ensure business continuity. Also, using cloud solutions, the possibility of combining offices, branches and data centers into a single network using SD-WAN technology has been implemented. SD-WAN is an alternative to classic VPN for business. The solution allows you to quickly combine remote branches of companies into a single network, regardless of the provider and type of Internet access. In addition, the client gets the opportunity to independently manage the network using special software from a single center.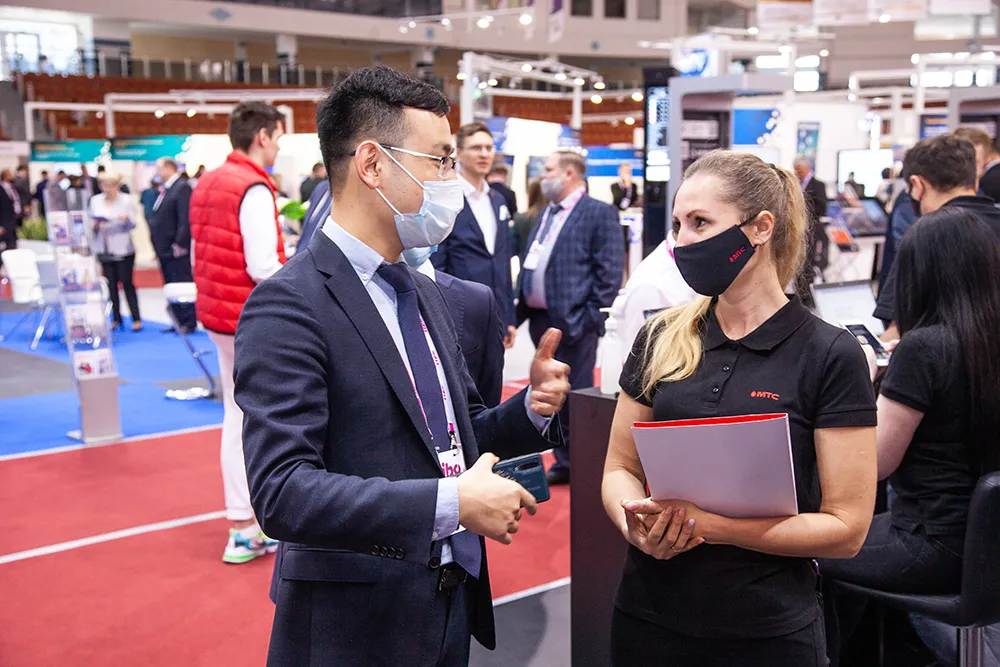 NB-IoT
NB-IoT is a mobile communication standard designed to exchange data between various devices, such as resource meters, medical equipment, mobile gadgets, and household appliances. MTS has been developing its own NB-IoT network in Belarus since 2017.
At TIBO-2021, MTS demonstrated integrated solutions for the Internet of Things in the field of housing and communal services, industry, agriculture and security systems. One of them is smart meters for metering gas, water and electricity, which allow you to remotely collect information, save time, resources and receive accurate data. Pilot projects have been implemented with Minskvodokanal, Minskoblgaz, Mogilevoblgaz, Vitebskoblgaz, Gomelenergo and other partners. To collect meter readings, the Internet of Things tariff and the Smart Metering service line have been launched. Another "smart" solution is a smart cow collar that measures key animal health indicators. Other cases include connecting to the Internet of Things of the electric scooter sharing service, smart containers for collecting garbage.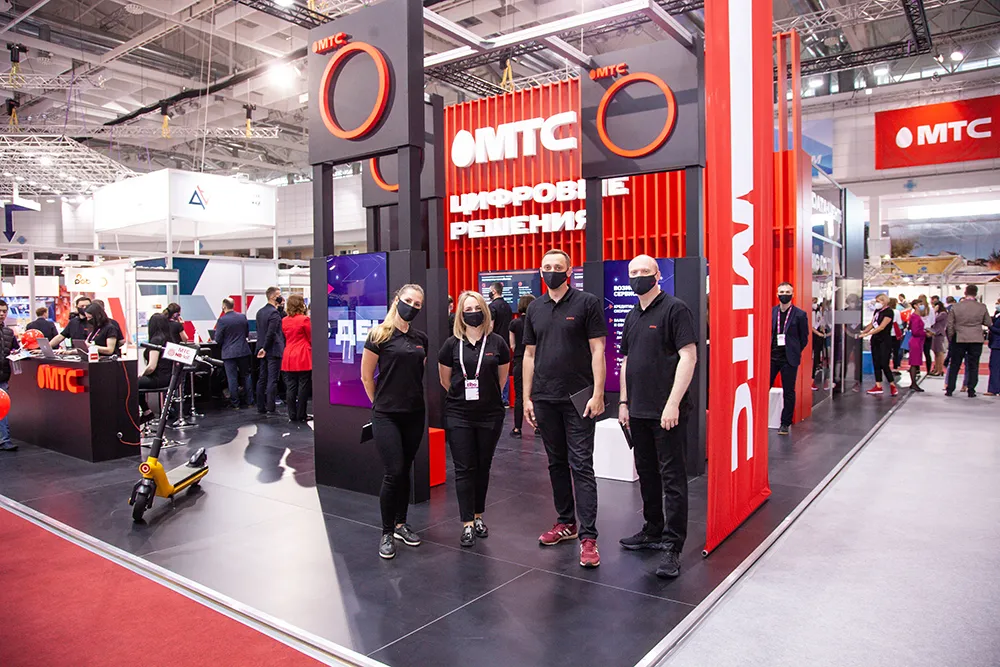 Big Data
MTS has developed a product based on Big Data. The data is processed with the help of special tools for obtaining volumetric statistics, making forecasts and making decisions. Data analysis based on Big Data can be used in various industries, for example, industry, agriculture, trade, banking, medicine and many others.
At the exhibition, MTS presented the BIG DATA tariff for banks, financial and insurance organizations, and retail companies. The service allows you to analyze big data, identifying potential fraudsters, fake numbers, and the correctness of contact information. Thus, the service allows you to prevent potential fraudulent activities and reduce business risks.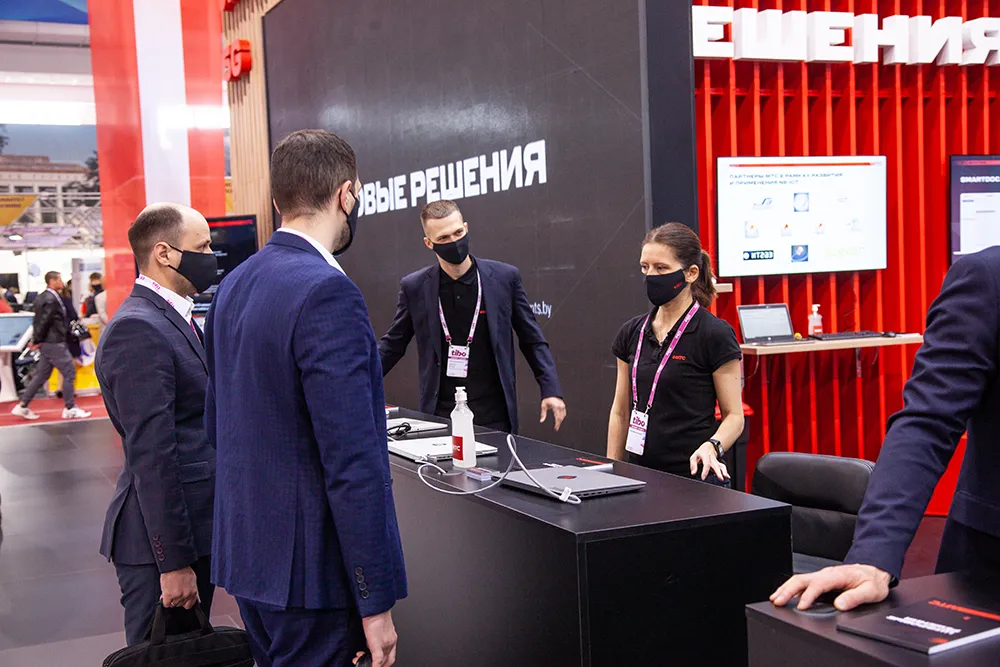 Demonstration site of the 5G SA network
MTS deployed a 5G SA demonstration site at TIBO. Following the global trend of global digitalization, MTS continues to test the fifth generation network and sees the advantages of introducing 5G in Belarus on a competitive basis as a stimulus for the development of technology. While testing the 5G network, the Belarusian MTS is actively using the experience of adjacent markets, in particular, Russian colleagues. So, at TIBO, the experience of using technology in Russia based on real cases is presented: industrial robots for sorting products that recognize defects using machine vision, transmitting Full HD video to the server in real time via the 5G network; an augmented reality application for Ariellium shopping centers that allows you to view virtual objects through a smartphone camera. With Ariellium, you can organize virtual storefronts in a shopping center with personalization and targeting features. A solution for the home Internet was also demonstrated, the ability to watch ultra-high definition video in 4K resolution. The average data download speed (Speedtest), which was demonstrated at the MTS stand, is 1.3 Gbps, and the average data download speed from the device to the network is about 100 Mbps.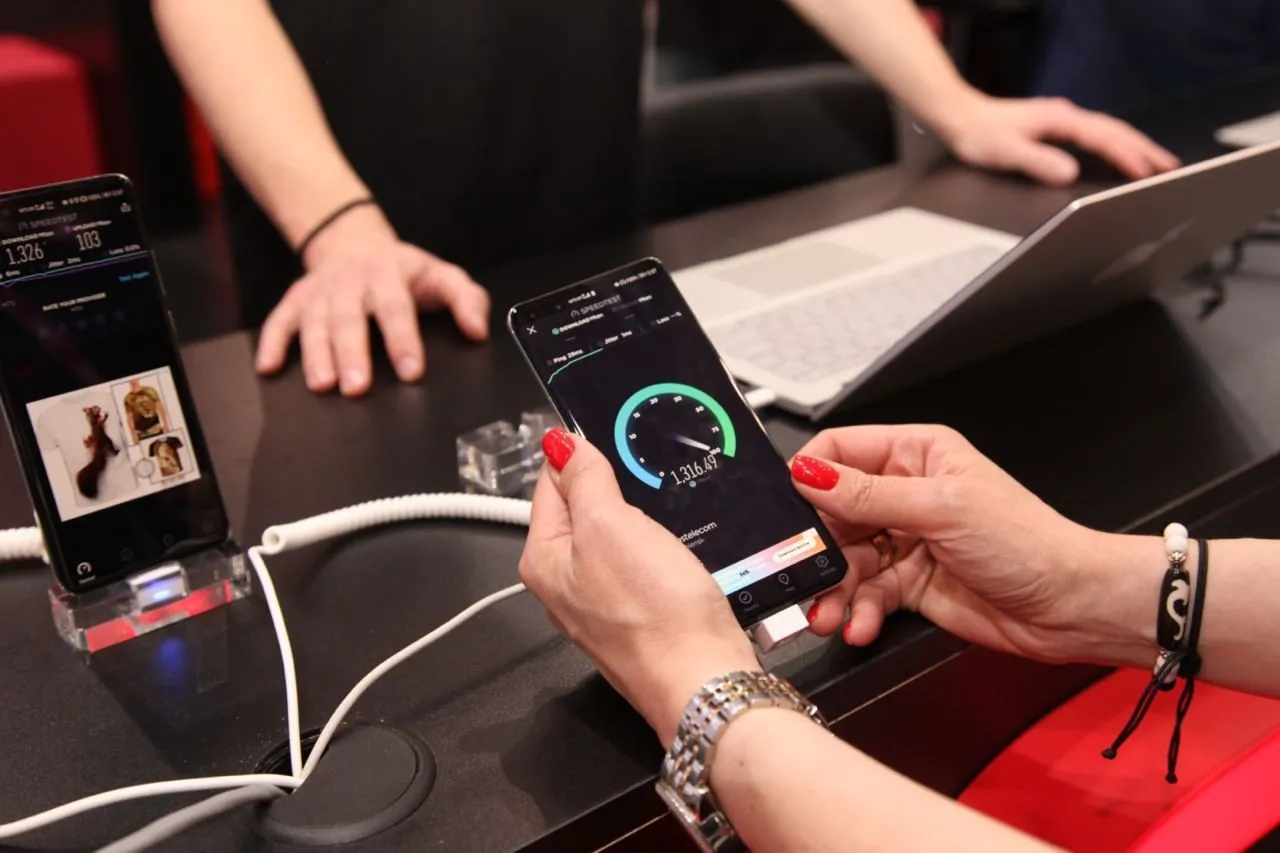 Telemedicine
MTS presented a pilot project for online consultations with doctors. In technological partnership with 2doc Telemedicine Services Platform. health has developed and operates a special Telemed application. With its help, you can communicate with a doctor via video link or correspond. The technology was tested with the involvement of the medical staff of the 39th and 40th city polyclinics of Minsk with the support of the Ministry of Health and the Joint Institute for Informatics Problems of the National Academy of Sciences of Belarus (OIPI NAS of Belarus).
FinTech solutions of MTS
MTS continues to develop FinTech solutions based on the payment card and the MTS Money service. The expanded functionality of the card was demonstrated at TIBO; now it can be issued free of charge throughout the country. The balance of the card is combined with the mobile phone number. With its help, you can make purchases, withdraw cash, transfer money to other cards, pay by installments and receive 2% cashback on communication services. The project is being implemented jointly with Bank Dabrabyt. During the TIBO period, MTS and Dabrabyt Bank launched a campaign: by issuing an MTS Money card from June 1 to June 4 at the operator's stand, the first 100 subscribers will receive 21 rubles to their account.
Another FinTech product is the MTS Money application. In MTS Money, the subscriber's personal account is transformed into a financial instrument and allows making payments for goods and services, including through ERIP, using funds on the smartphone's balance. The service implements the possibility of issuing loans, insurance policies, investing: a banking forex platform and a cryptocurrency exchange.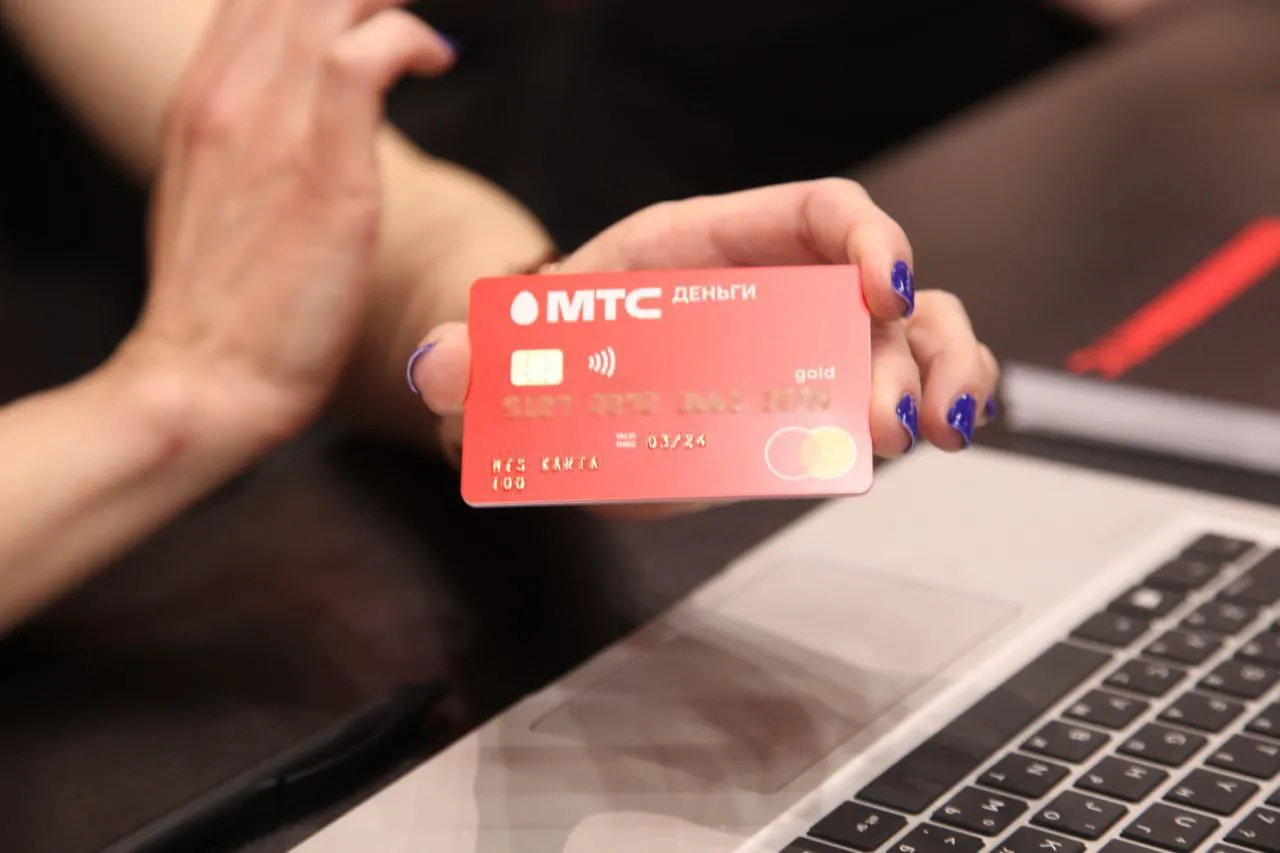 "Virtual PBX": a solution for organizing corporate telephony
Another new MTS service is "Virtual PBX". This is a comprehensive software solution for organizing telephone communication in companies, including a communication channel. The service combines office and mobile telephony, access to the functionality of which is carried out through the web interface. A virtual, or cloud, PBX replaces a physical office PBX and allows you to organize a call center. All the software you need is in the cloud with the operator, with round-the-clock service. The "Virtual PBX" service allows you not to be tied to the office, employees will be able to work remotely, regardless of location. The functionality provides a multilevel IVR menu, the ability to distribute calls, organize conferences, and analyze statistics. "Virtual PBX" allows you to connect an unlimited number of numbers, including other providers.
Customers who already have software for organizing corporate telephony and need to connect only a communication channel can use the MTS "Office Telephony" product, which combines the advantages of conventional voice communication over IP technology. Companies can quickly and efficiently provide office telephones, organize corporate communications with the connection of multi-channel numbers.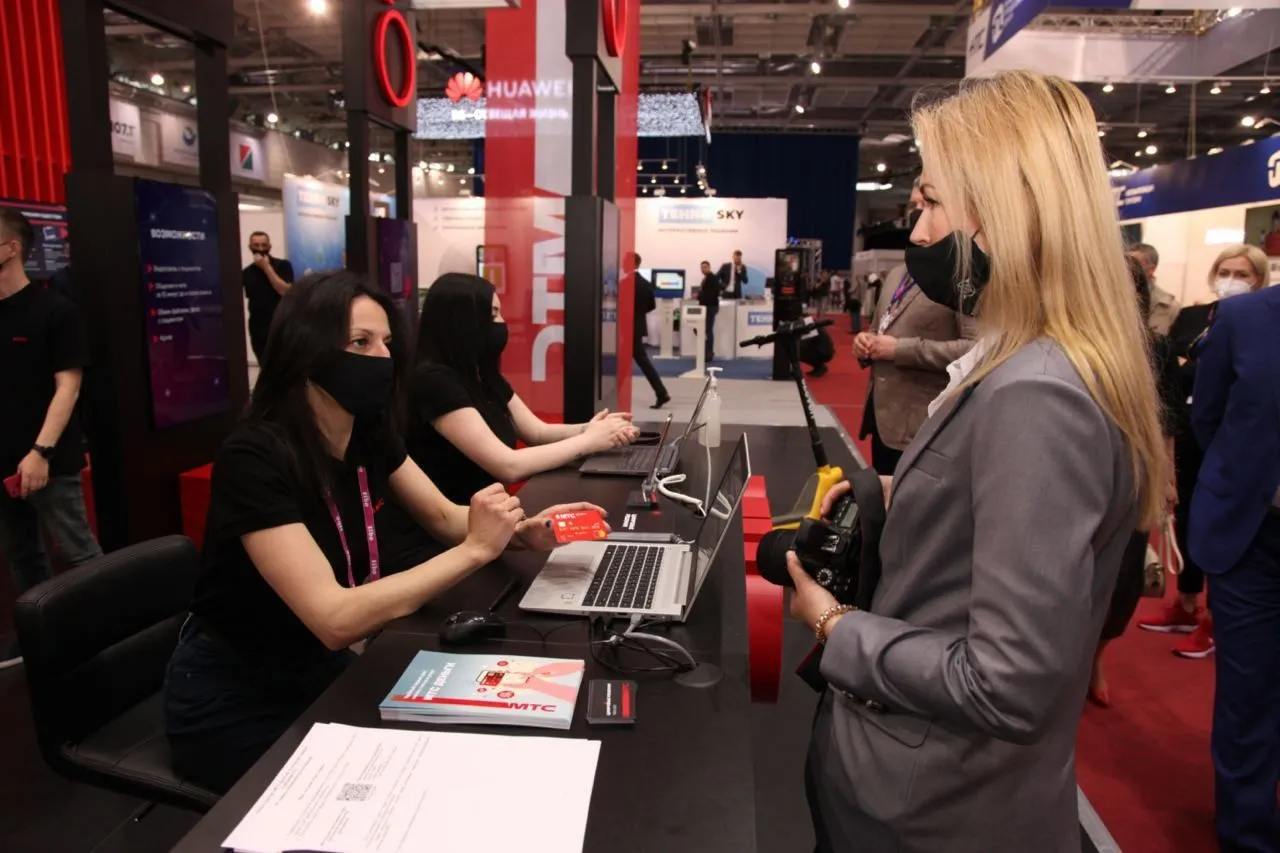 MTS Communicator: business SMS and Viber mailings
The MTS Communicator multichannel platform allows making targeted and personalized business mailings to clients. Sending is carried out via two channels: SMS and Viber.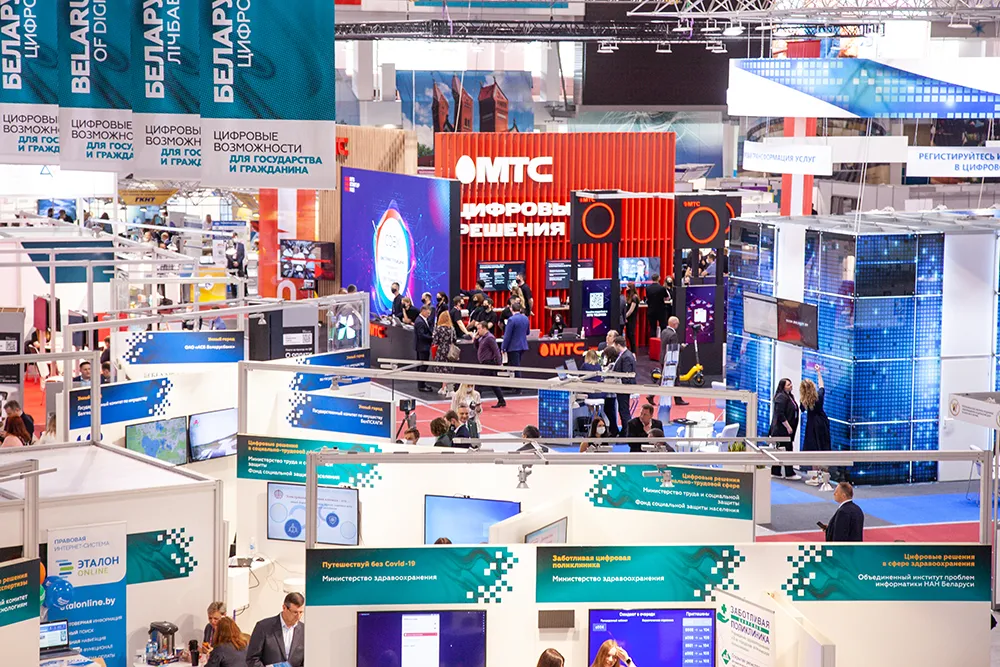 MTS SmartDoc
Service for electronic document management MTS SmartDoc allows you to exchange electronic documents and sign them using an electronic digital signature MTS ID on a smartphone or USB-carrier. The service helps companies save time by eliminating paper media.
"MTS ID" allows signing official electronic documents using a mobile phone remotely – in any place where there is a mobile connection of MTS. The service is not inferior to an ordinary signature, certified by a seal, and has legal force in Belarus.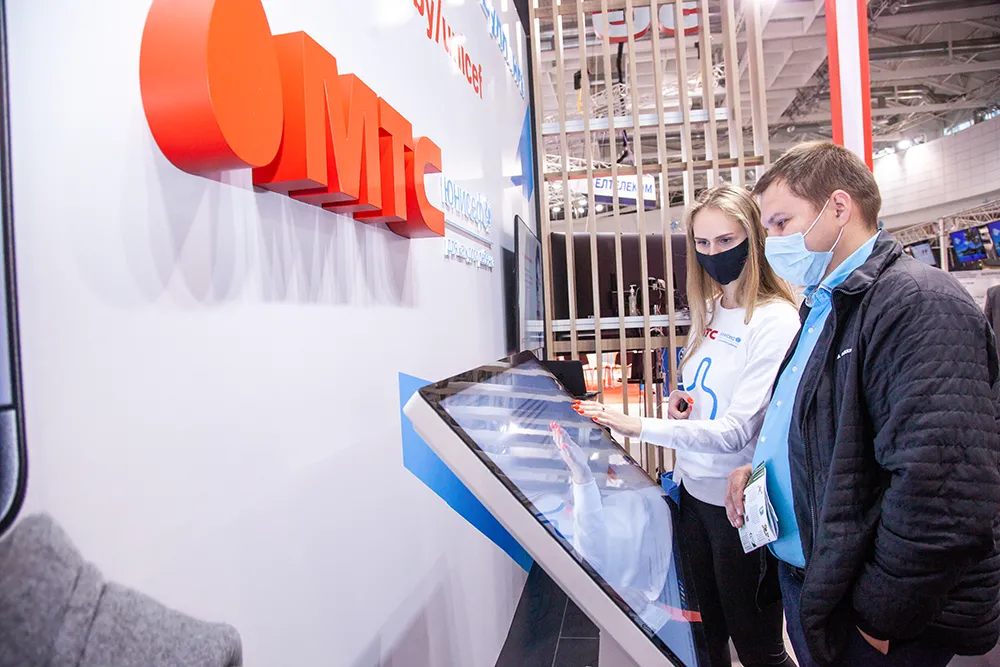 ESIM technology
eSIM is a digital SIM card that replaces the classic plastic counterpart. An eSIM electronic chip is embedded in a smartphone or tablet during production. eSIM allows you to connect several numbers with different tariffs to one mobile device, so you can separate personal and work calls. The demand for an innovative service is growing, and we are expanding the list of devices with eSIM support, providing the ability to remotely replace a standard SIM card with an eSIM. The technology is promising for use in devices and industrial equipment.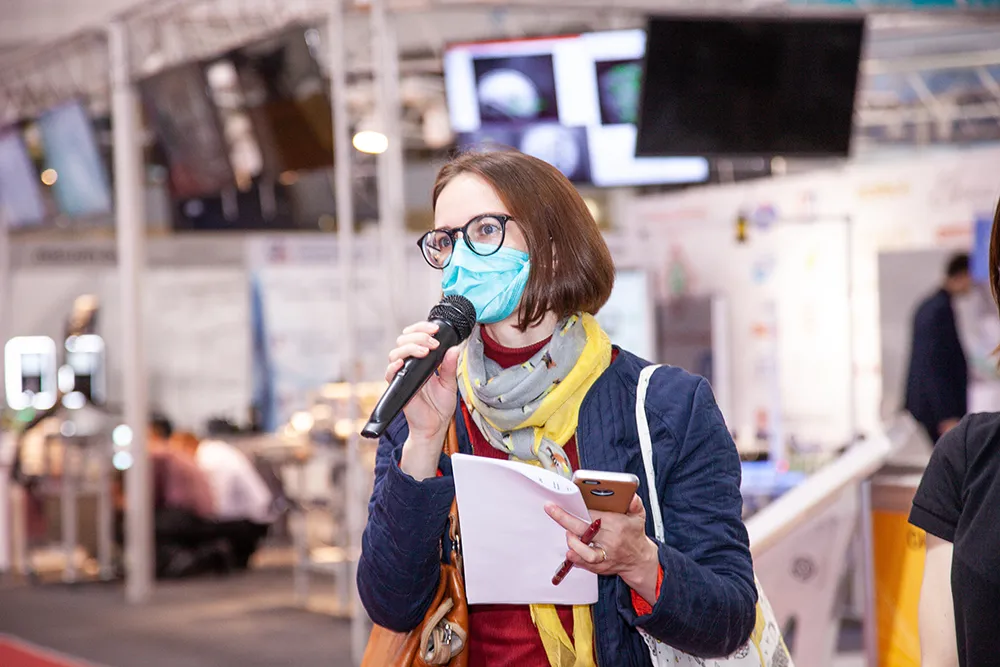 Project #InternetNoBulling
At the TIBO exhibition, MTS presented a joint project with UNICEF #InternetWithoutBulling. This is a series of educational videos and a test trainer for children on the prevention of cyberbullying. Content for videos and tests is based on real stories of children who have experienced online bullying and worked with psychologists. Training videos on the MTS youtube channel have already been watched more than 110 thousand times, the test simulator has been passed more than a thousand times, and videos on TikTok aimed at drawing attention to the problem have been watched more than 7.4 million times.